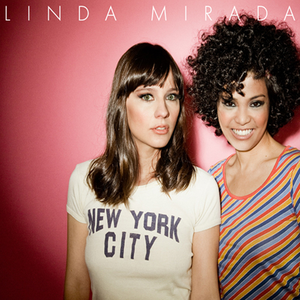 Linda Mirada es el proyecto musical de una enamorada del sonido de sellos como Italians Do It Better, y del pop electrónico de los 80, de Yazoo a Talk Talk pasando por Human League, todo ese pop que ella considera que se hacía sin complejos, aunque también reconoce que la música de los sesenta caló hondo en ella mientras todavía era una niña, sobre todo los grupos con armonías vocales como los Hollies y Bufffalo Springfield. Si a esta ecuación
Read Full Bio
Linda Mirada es el proyecto musical de una enamorada del sonido de sellos como Italians Do It Better, y del pop electrónico de los 80, de Yazoo a Talk Talk pasando por Human League, todo ese pop que ella considera que se hacía sin complejos, aunque también reconoce que la música de los sesenta caló hondo en ella mientras todavía era una niña, sobre todo los grupos con armonías vocales como los Hollies y Bufffalo Springfield. Si a esta ecuación se le suma el soul de la Motown no es de extrañar que su debut sea uno de esos discos que ya han dejado a más de uno con un par de coros y estribillos incrustados en el disco duro cual gusano informático. "China es otra cultura" cuenta con la colaboración y producción de Bart Davenport, la colaboración de Marc Capelle de American Music Club y fue grabado en San Francisco. Un catálogo de canciones con melodías infecciosas y un tufillo italodance y technopop que no sonroja, sino que abre ventanas.
Genre not found
Artist not found
Album not found
Search results not found
Song not found
We have lyrics for 'San Valentín' by these artists:



Merche El silencio de la noche me acompaña en la ocasion y…
Ruben Pozo Pequeña bomba de insatisfacción ¿cuántas veces me has explot…

The lyrics can frequently be found in the comments below, by filtering for lyric videos or browsing the comments in the different videos below.