Spending all my nights, all my money going out of the town
Doing anything just to get you off of my mind
But when the morning comes and I"m back where I started again
Trying to forget you is just a waste of time
Baby, come back
Any kind of fool could see
There was something in everything about you
Baby, come back
You can blame it all on me
I was wrong and I just can't live without you
All day long wearing a mask of false bravado
Trying to keep up a smile that hides a tear
But as the sun goes down I get that empty feeling again
How I wish to God that you were here
Baby, come back
Any kind of fool could see
There was something in everything about you
Baby, come back
You can blame it all on me
I was wrong and I just can't live without you
Now, that I've pulled it up all together
Give me the chance to make you see
Have you used up all the love in your heart
Is there nothing left for me, is there nothing left for me?
Baby, come back
Any kind of fool could see
There was something in everything about you
Baby, come back
You can blame it all on me
Lyrics © Peermusic Publishing, Warner/Chappell Music, Inc., Universal Music Publishing Group
Written by: John Crowley, Peter Beckett

Lyrics Licensed & Provided by LyricFind
To comment on specific lyrics,
highlight them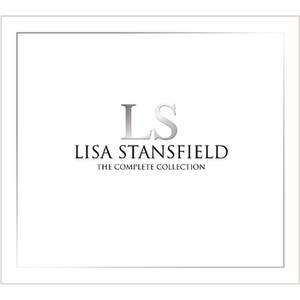 Baby Come Back (Remastered)
Lisa Jane Stansfield (born April 11, 1966 in Heywood, Lancashire, England) is a Grammy Award-nominated and BRIT Award-winning English R&B, Soul, House, and Pop singer-songwriter and actress. Lisa has sold an estimated 20 million records worldwide.
Once the frontwoman of UK band Blue Zone, which saw modest success with their single "Jackie", she became a major international star beginning with her guest vocal stint on Coldcut's record People Hold On.
Read Full Bio
Lisa Jane Stansfield (born April 11, 1966 in Heywood, Lancashire, England) is a Grammy Award-nominated and BRIT Award-winning English R&B, Soul, House, and Pop singer-songwriter and actress. Lisa has sold an estimated 20 million records worldwide.
Once the frontwoman of UK band Blue Zone, which saw modest success with their single "Jackie", she became a major international star beginning with her guest vocal stint on Coldcut's record People Hold On.

Stansfield is probably best known for her first UK #1 single, All Around the World (1989), which also peaked at #3 in the U.S. Billboard Hot 100 the following year. Other worldwide hits from her debut solo album Affection include This is the Right Time (featuring a house music-styled production by Coldcut with Mark Saunders), Live Together, What Did I Do To You? and You Can't Deny It. "All Around the World" was the second song by a white female soloist to hit #1 on the Billboard R&B chart (the first being "Ooo La La La" by Teena Marie in 1988). "You Can't Deny It" also topped that chart. Affection went platinum in the U.S., and sold a total of five million copies worldwide.

In 1990, Stansfield was among a handful of high-profile artists to participate in the Red Hot + Blue charity album, which honored the songwriting career of Cole Porter, and benefitted AIDS research at a time when funding from government agencies was insufficient for those in need. She was given the chance to show her swing and jazz chops on the song "Down in the Depths" (video), which was one of a few throwback renditions to appear on the album. This likely won her the female lead in the independent film Swing (1999), for which soundtrack she also performed most of the songs. Thus began an illustrious and respected tradition of Stansfield offering jazz and torch songs to outside projects (she also sang I've Got the World on a String in the original movie soundtrack of 2003's Mona Lisa Smile).

In 1992, Stansfield won a BRIT Award as best British female solo artist. Her second album Real Love did not quite live up to the success of Affection, despite selling very well. However, it did spawn four Top 40 singles on the European charts: Change, All Woman, Time to Make You Mine and Set Your Loving Free. "Change" has since become one of her signature classics, and still receives regular air-play to this day. "All Woman" became Stansfield's third #1 single on the Billboard R&B chart, and due to the success of that song, the album went gold in the U.S. Filled with pathos and emotion, it is "kitchen sink soul", from the viewpoint of a woman taken for granted. Like "All Around the World", many critics initially believed that it had been performed by a black singer.

Stansfield continued recording disco-influenced soul throughout the 1990s. Her third album So Natural (1993) spawned three Top 40 European singles including the title track So Natural, In All the Right Places and Little Bit of Heaven, but the album was never released in the U.S. She had continued success throughout Europe, but her popularity in America had diminished.

sidenote: "In All The Right Places" was featured on the soundtrack of the movie Indecent Proposal (1993), for which Stansfield was shortlisted as the lead that eventually went to Demi Moore. You can catch her talking about it in this YouTube interview clip (@ 1:30).

Her self-titled fourth album Lisa Stansfield (1997) was a hit in Europe with two Top Ten singles - People Hold On (Dirty Rotten Scoundrels Mix) (a re-released dance mix by The Dirty Rotten Scoundrels) and The Real Thing, and the Top 40 track Never, Never Gonna Give You Up (a remake of the late Barry White's 1973 hit). Upon being released in the U.S., the album scored some mainstream attention, but fared much better in the dance clubs where remixes were very successful; an astonishing four singles - "Never, Never Gonna Give You Up", Never Gonna Fall, I'm Leavin', and "People Hold On" reached #1 on the Hot Dance Club Play chart. It charted modestly, peaking at #30 Top R&B/Hip-Hop Albums and #55 on the Billboard 200. Subsequently, The Remix Album was released due to revived interest in Stansfield within the dance community. The music video for "Never, Never Gonna Give You Up" (video) was an eye-catcher featuring her strolling nude down a city street, acquiring a few items of clothing along the way. VH1 featured the clip and even gave it the Pop-Up Video treatment. During the promotion for the single, Stansfield appeared on the RuPaul Show, but inexplicably, did not sing the song (or any others, for that matter).

Her 2001 album Face Up was less successful, barely charting through a lack of publicity, but featured the singles Let's Just Call It Love and 8-3-1, which found her experimenting with newer styles of R&B such as 2-step while continuing with her established sound. Stansfield's husband, Ian Devaney, delivered an arrangement for the ballad How Could You?, which displayed his love of Burt Bacharach's legacy. Only one single was officially released in the UK.

Following the release of Face Up, a 2-CD greatest hits collection titled Biography: The Greatest Hits was released in 2003, which sold well in the UK and Europe. Stansfield then parted ways with Arista/BMG, ending an 18-year association with the label.

Stansfield signed with ZTT Records from the UK, and her 2004 release The Moment was produced by Trevor Horn, well-known for his work with Seal, Grace Jones, and Frankie Goes to Hollywood, among others. The album was distributed in Europe by Edel, featuring the singles Treat Me Like a Woman (released as a double A-side with Easier) and If I Hadn't Got You, a song written by Chris Braide with ex-Squeeze songwriter Chris Difford. The album found her exploring more pop-oriented material, and focusing on lush ballads.

Despite this, as with her previous release, the album and supporting singles were not a success. At the time of the project's release, ZTT was directing large amounts of its resources into re-marketing its back catalogue, and producing the Trevor Horn concert for The Prince's Trust and its accompanying double CD Produced by Trevor Horn. The release of "Treat Me Like a Woman" was twice delayed, and the label eventually paired it with "Easier". While ZTT did erect a billboard to advertise the album in Stansfield's home area of Greater Manchester, print advertising and in-store displays were reportedly absent. Later that year ZTT dropped her from their label.

Stansfield's talents also extended into acting; she starred in the 1999 film Swing with actor Hugo Speer, and recorded covers of swing classics and a few original songs written in the style for the soundtrack. She later appeared on a London stage in The Vagina Monologues. In 2006, she guest-starred in the series Goldplated. In 2007, she starred in an episode of Marple: Ordeal by Innocence, and later joined the cast of The Edge of Love.

On June 2012, Lisa told the UK newspaper, The Sunday Mirror that she's working on her seventh studio album, her first in nine years, and that it is going to be released in spring 2013. Lisa announced in November 2012 that the album will be titled 'Seven'.

Official website: http://www.lisa-stansfield.com
Genre not found
Artist not found
Album not found
Search results not found
Song not found