Girls like tea
Girls like me
Some girls like everything that they see
Some will chase
Some like the wait
With me there's something
You should get straight
I'm not like the others
Won't keep it under cover
I'm all up in your face
With everything I say
And I don't give me away
I'm all up in your face
With everything I say
I won't give up
So come on down
From those clouds
You've been hangin' with the
Wrong damn crowd
Better treat me like a woman
Treat me like a woman
Throw those hands in the air
Do something so I know you care
Better treat me like a woman
Treat me like a woman
Don't get too comfortable
That ain't good
Fuck me the way a real man should
Stay with me
Play with my hair
Always remember to stop and stare
I'm not like your mother
Don't treat me like your brother
So get up in my face
I want you in my space
And I don't give that away
Get up in my face
I want you in my space
I won't give in
So don't be scared
But beware
Your gonna get it if you're not
Right there
Better treat me like a woman
Treat me like a woman
If I'm in love I would die
For the man that gives me
Chills inside
Better treat me like a woman
Treat me like a woman
Treat me like a woman
Treat me like a woman
Treat me like a woman
Girls like tea
Girls like me
Some girls like everything
That they see
So come on down
From those clouds
You've been hangin' with the
Wrong damn crowd
Better treat me like a woman
Treat me like a woman
Put those hands in the air
Do something so I know
You're there
Better treat me like a woman
Treat me like a woman
So don't be scared
But beware
Your gonna get it if you're not
Right there
Better treat me like a woman
Treat me like o woman
If I'm in love I would die
For the man that gives me
Chills inside
Better treat me like a woman
Treat me like a woman
Girls like tea
Girls like me
Some girls like everything
That they see
Lyrics © BMG Rights Management, Sony/ATV Music Publishing LLC
Written by: JOHN HAMMOND-HAGAN, GEORGE HAMMOND-HAGAN, KARA DIOGUARDI, LEYLA

Lyrics Licensed & Provided by LyricFind
To comment on specific lyrics,
highlight them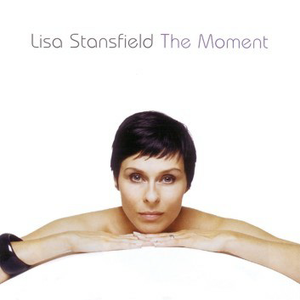 An uptempo soul tinged track, "Treat Me Like A Woman" was a minor hit in Austria (#36) and Germany (#43). It was also the first single released in Europe from Stansfield's 2004 album "The Moment".

The track failed to chart in the UK Top 100, marking a significant commercial decline for the singer. The parent album "The Moment" also only breifly spent a week in the UK Top 50.
Genre not found
Artist not found
Album not found
Search results not found
Song not found