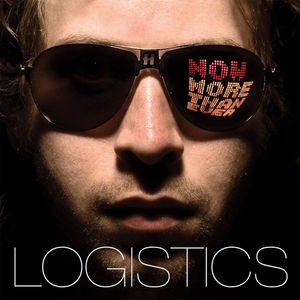 Everything Is Illuminated
Logistics is the stage name of Matt Gresham, a music producer and DJ from Cambridge, England. He is signed to Hospital Records and has been releasing music since 2004, which he creates using the Reason and Ableton sequencers. His music style tends towards the more soul-influenced styles of drum & bass but also targeted at a club audience rather than a home audience, and is described as such by Hospital Records as "bridging the gap between a lacklustre sub-genre, liquid funk, and more exciting, dancefloor orientated drum and bass". His older brother, Dan Gresham, known as Nu:Tone, is also a
Read Full Bio
Logistics is the stage name of Matt Gresham, a music producer and DJ from Cambridge, England. He is signed to Hospital Records and has been releasing music since 2004, which he creates using the Reason and Ableton sequencers. His music style tends towards the more soul-influenced styles of drum & bass but also targeted at a club audience rather than a home audience, and is described as such by Hospital Records as "bridging the gap between a lacklustre sub-genre, liquid funk, and more exciting, dancefloor orientated drum and bass". His older brother, Dan Gresham, known as Nu:Tone, is also a drum and bass producer signed to Hospital Records, with whom Matt collaborated under the name Nu:Logic before starting his career as a solo artist. They both still collaborate sometimes, both on producing and DJing.
Genre not found
Artist not found
Album not found
Search results not found
Song not found
Everything Is Illuminated
Logistics Lyrics
We have lyrics for these tracks by Logistics:



2999 Ramblin' around your city Ramblin' around your town I never …
Machine If you don't hurt me then I won't hurt you. I'm…
Seasons I wonder where this feeling came from, I don't think I've…
The Trip Let me take you on a trip A journey full of…
Thunderchild What's that flare? See it? Green flare coming from Mars, Mar…
Together Together Together Together Together Together Togeth…
Winter Blues Storm clouds over my head Is just weep in my lonely…

The lyrics can frequently be found in the comments below, by filtering for lyric videos or browsing the comments in the different videos below.