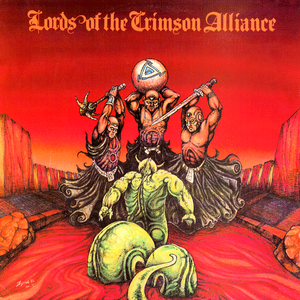 Lords of the Crimson Alliance was a Heavy Metal band hailing from New York, USA. They only released an eponymous album in 1986, which is considered by many a lost U.S. Metal gem.

The band had possible ties to American power metal Grudge.
Genre not found
Artist not found
Album not found
Search results not found
Song not found
We have lyrics for 'Dragonslayer' by these artists:



Battlelore Three feet of steel on my side Tool of fate my…
Dragony Living under shadows Beneath the wings of blackest night A c…
Iron Savior Just like a spider in the web with its flies Down…
Michael Card Michael Card The star lit wizards came to see Whom might t…
Mystic Circle With his armour sword and shield he walked through the night…
Sons Of Lioth Look up there Behold the great man standing bravely With h…

The lyrics can frequently be found in the comments below, by filtering for lyric videos or browsing the comments in the different videos below.