Everything I've tried to do for you has always turned out wrong
It took a lot of love inside of me to keep me here this long
It's too late to dim the lights again expecting me to call
'Cause tonight I'm gonna leave you, and I'm leavin' standin' tall
If I could see inside your mind, I wonder what I'd find?
There's somethin' there that's made me come so close to losin' mine
The tallest tree will sometimes bend, oh, but that won't make it fall
I'm packin' it up to leave you, and I'm leavin' standin' tall
Now I'm pickin' up the pieces of the heart that you've been breakin'
And I'm down on my knees just to try and find them all
And when I get up one long last look is all that I'll be takin'
'Cause tonight I'm finally leavin', and I'm leavin' standin' tall
Yeah, tonight I'm gonna leave you, and I'm leavin' standin' tall
Lyrics © Universal Music Publishing Group
Written by: BRIAN DOUGLAS WILSON, ROGER VAL CHRISTIAN

Lyrics Licensed & Provided by LyricFind
To comment on specific lyrics,
highlight them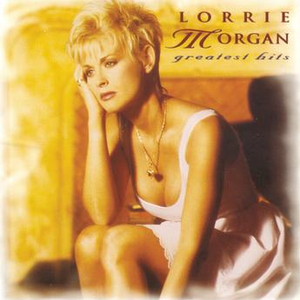 Loretta Lynn "Lorrie" Morgan (born on June 27, 1959 in Nashville, Tennessee) is an American country music singer.


The daughter of singer George Morgan, she made her first appearance on the Grand Ole Opry at age thirteen, performing Marie Osmond's "Paper Roses." Her father died when she was sixteen.

When her father died in 1975, she took over his band and began leading the group through various club gigs. Within a few years she disbanded the group, and in 1977 she went on to play with the Little Roy Wiggins band.
Read Full Bio
Loretta Lynn "Lorrie" Morgan (born on June 27, 1959 in Nashville, Tennessee) is an American country music singer.


The daughter of singer George Morgan, she made her first appearance on the Grand Ole Opry at age thirteen, performing Marie Osmond's "Paper Roses." Her father died when she was sixteen.

When her father died in 1975, she took over his band and began leading the group through various club gigs. Within a few years she disbanded the group, and in 1977 she went on to play with the Little Roy Wiggins band. She then became a receptionist and demo singer at Acuff-Rose, where she also wrote songs.

In 1978, she had one minor hit single; the following year another minor hit with "I'm Completely Satisfied", an electronically dubbed duet with her late father. She began touring Nashville nightclubs and opened for a number of acts, including Jack Greene, Billy Thunderkloud, and Jeannie Seely. She toured as a duet partner with George Jones and spent two years as part of the Opryland USA bluegrass show and as a regular singer on TNN's Nashville Now.

In 1983, TNN was launched as the first cable network devoted to country music. Morgan was a regular on the show Nashville Now, singing towards the end of each show.

In 1984, Morgan scored a minor hit with "Don't Go Changing". That year she became the youngest singer ever to join the Grand Ole Opry.

In 1988, Morgan was signed with RCA Records, her first major label.

In 1989, Morgan's first album Leave the Light On was released; "Trainwreck of Emotion" became her first Top 20 hit, followed by her first major hit with "Dear Me".

In 1990, Morgan had her first number one single, "Five Minutes". That song was also featured in her album Leave the Light On, which went gold.

In 1991, Morgan's second album Something in Red went platinum. Morgan married her third husband Brad Thompson, bus driver of Clint Black.

In 1992, Morgan's third album Watch Me was released on RCA's newest label, BNA Records, spawning the number one single "What Part of No".

In 1993, Morgan was the first female country artist to have three albums in a row to be certified platinum. Morgan's romantic life gained tabloid attention with Dallas Cowboys quarterback Troy Aikman following her third divorce.

In 1994, Morgan was voted Female Vocalist of the Year by the fans in TNN's Music City News awards. She would earn this honor again in 1996, 1997 and 1998. She also appeared on Frank Sinatra's Duets II album, singing a version of "How Do You Keep the Music Playing" intertwined with Sinatra's "My Funny Valentine".

In 1995, Morgan had another number one song on the Country Charts called "I Didn't Know My Own Strength" from her Greatest Hits CD.

In 1996, Morgan was featured on the Beach Boys' now out-of-print album Stars and Stripes Vol. 1 performing a cover of their 1964 hit "Don't Worry Baby". The Beach Boys provided the harmonies and backing vocals.


Personal life
======================
Morgan is known for her turbulent personal life -- she told Larry King in an interview that "drama is something that lets you know you're still alive." As of 2006, she is married to singer Sammy Kershaw; they were separated at one point but apparently have since reconciled. Kershaw is her fifth husband; she was married to country singer Keith Whitley from 1986 until his death in 1989. They had one child together, a son, Jesse Keith Whitley, born in 1987. She also has a daughter Morgan from her first marriage. Prior to Kershaw she was involved in a lengthy relationship with Dallas Cowboys Quarterback Troy Aikman.


[edit] U.S. Senator Fred Thompson and Lorrie Morgan (1994-1996)
Morgan was also romantically linked from 1994 to 1996 with actor, lobbyist, former U.S. Senator from Tennessee (and former Hendersonville, Tennessee resident), and possible 2008 Republican Presidential candidate Fred Dalton Thompson.

In her book Forever Yours, Faithfully: My Love Story, Morgan states that:


It was great to go out with an older man [Fred Thompson] who was very successful on his own. I felt very secure with him, and he became a wonderful friend, a caring, inspirational man who would encourage me not to doubt myself (which, maybe you can tell by now, is one of my best things).

Fred is an extremely generous man. He wined and dined me and bought me presents --- furs, earrings, Chanel shoes with real high heels.

For a while, I enjoyed my first exposure to politics. It was interesting to hear about political conversations, and people even began talking about Fred as a potential president. It was inevitable that I would be sitting at a glamorous party and would have the flickering thought, So, this is what it's like to be a First Lady. Hell, I could handle that. Then I would say, "Oops, better drop the 'hell'"


I put myself to the task of being a great companion to a stimulating and important man, and as a result I become boring. I lost my spunk, my spontaneity, I had to stop and think about the political implications of everything before I uttered a word in public. Was this a Democratic issue? Was this a Republican issue? I could not trust my best asset, my gut instincts. In other words, I could not be myself.

Fred let me know that it was important how I dressed. Sedate was in. Even if I felt like a little flair that night, forget it --- we might be with men who had big wallets and insecure wives, wives who were a little older than I was. So get that basic black dress out of the closet. And no cleavage, baby.

Fred's senator buddies loved me, and some of my friends said that they never seen me happier. For a while, I wanted to marry Fred, but I knew he could not accept me as I am.


Forever Yours, Faithfully: My Love Story. pp. 262-263. Lorrie Morgan with George Vecsey. 1997. Ballantine Books. ISBN 0-345-41297-4
Genre not found
Artist not found
Album not found
Search results not found
Song not found