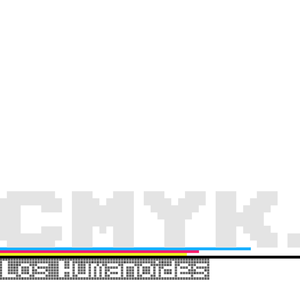 Los Humanoides, cuyo planeta de origen se desconoce, vinieron a la Tierra para difundir su mensaje intergaláctico en forma de música - el lenguaje universal. Ellos son la prueba de que los terrícolas no están solos en el Universo… Su música es, por supuesto, de otro planeta. Estos científicos interestelares analizan los géneros terrestres conocidos como rock, 8 bit, electro pop y hip hop hasta descomponerlos en elementos básicos, para así resintetizarlos junto a una buena dosis de cultura pop, estilo de vida geek y recursos visuales, dando origen a lo que denominan sci-fi rock. ------------------------------------------------------------------------------------ Los Humanoides came to
Read Full Bio
Los Humanoides, cuyo planeta de origen se desconoce, vinieron a la Tierra para difundir su mensaje intergaláctico en forma de música - el lenguaje universal. Ellos son la prueba de que los terrícolas no están solos en el Universo…
Su música es, por supuesto, de otro planeta. Estos científicos interestelares analizan los géneros terrestres conocidos como rock, 8 bit, electro pop y hip hop hasta descomponerlos en elementos básicos, para así resintetizarlos junto a una buena dosis de cultura pop, estilo de vida geek y recursos visuales, dando origen a lo que denominan sci-fi rock.

------------------------------------------------------------------------------------

Los Humanoides came to Earth from an undisclosed planet to spread their intergalactic message through music, the universal language. They are living proof that earthlings are not alone…

Their music is, as expected, from out of this world. These interstellar scientists analyze some terrestrial genres, known to men as rock, 8 bit, electro pop and hip hop, decompose them into their basic elements and then re-synthesize them, adding a good dose of pop culture, geeky lifestyle and visual aids, giving birth to what they call sci-fi rock.

------------------------------------------------------------------------------------

Los Humanoides, dont la planète d'origine est inconnue, sont venus à la Terre afin de difusser leur message intergalactique par moyen de la musique – la langue universelle. Voici la preuve que les terriens ne sont pas seuls dans l'univers…

Leur musique est d'une autre planète, bien sûr. Ces scientifiques interstellaires analysent les genres connus à la terre comme rock, 8 bit, electro pop et hip hop et les décomposent en éléments de base, afin de les reconstruire en ajoutant une bonne dose de culture pop, de style de vie geek et des ressources visuelles, donnant vie à ce qu'ils appellent sci-fi rock.
Genre not found
Artist not found
Album not found
Search results not found
Song not found
We have lyrics for 'rockin'' by these artists:



13.twoloud vs. Julian Jordan Well, I heard the news, there's good rockin' tonight Well, …
A*Teens We are leavin' it behind now We've been tryin' to…
Pat Travers Yeaaah Down in the ghetto, out on mean street Or…
the agony [Featuring Phil Da Agony] [Tash] Uhh... ahh, uhh uhh …
The Weeknd People always talk about the ones that got away I just…



We have lyrics for these tracks by Los Humanoides:



Moogafonique michel gondry es moogafonique ""meet me in mountauk"" "…

The lyrics can frequently be found in the comments below, by filtering for lyric videos or browsing the comments in the different videos below.