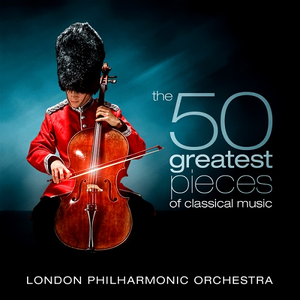 String Quintet in E Major, Op. 13: Minuet
Luigi Rodolfo Boccherini (1743–1805) was a classical-era composer and cellist from Italy.

Boccherini was born on the 19th February 1743 in Lucca, Italy, to a musical family. His father, a cellist and double bass player, sent Luigi to study in Rome in 1757 and, after various concert tours, in 1769 his talents brought him to the Spanish court in Madrid, where he was employed by Don Luis, the younger brother of King Charles III. There he flourished under royal patronage
Read Full Bio
Luigi Rodolfo Boccherini (1743–1805) was a classical-era composer and cellist from Italy.

Boccherini was born on the 19th February 1743 in Lucca, Italy, to a musical family. His father, a cellist and double bass player, sent Luigi to study in Rome in 1757 and, after various concert tours, in 1769 his talents brought him to the Spanish court in Madrid, where he was employed by Don Luis, the younger brother of King Charles III. There he flourished under royal patronage, until one day the King expressed his disapproval at a passage in a new trio, and ordered Boccherini to change it. The composer, no doubt irritated with this intrusion into his art, doubled the passage instead, leading to his immediate dismissal.

Among his patrons were the French consul Lucien Bonaparte and King Friedrich Wilhelm II of Prussia, himself an amateur cellist, flautist, and avid supporter of the arts. Boccherini fell on hard times following the deaths of his Spanish patron, two wives, and two daughters, and he died in poverty on the 28th May 1805, being survived by two sons.

He wrote a large amount of chamber music, including over a hundred string quintets for two violins, viola, and two cellos (a type which he pioneered, in contrast with the then common scoring for two violins, two violas, and one cello), nearly a hundred string quartets, and a number of string trios and sonatas (including at least nineteen for the cello), as well as a series of guitar quintets. His orchestral music includes around thirty symphonies and twelve virtuoso cello concertos.

Boccherini's style is characterised by the typical charm of the rococo, lightness, and optimism, and exhibits much melodic and rhythmic invention, coupled with frequent influences from the guitar tradition of his adopted country, Spain.
Genre not found
Artist not found
Album not found
Search results not found
Song not found