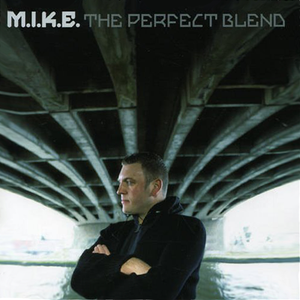 M.I.K.E. is Mike Dierickx (Dirk Dierickx before changing his first name officially), a Belgian producer and DJ from the Antwerp area.

(Another M.I.K.E., known as Mike, is an Indonesian Singer who won the finals of Indonesian Idol. His songs are tagged on this page.)

Although mostly known for his productions under the aliases M.I.K.E., Push and Plastic Boy, Mike has released hundreds of records under more than eighty aliases and collaborations since 1992 in a wide variety of styles ranging from rave
Read Full Bio
M.I.K.E. is Mike Dierickx (Dirk Dierickx before changing his first name officially), a Belgian producer and DJ from the Antwerp area.

(Another M.I.K.E., known as Mike, is an Indonesian Singer who won the finals of Indonesian Idol. His songs are tagged on this page.)

Although mostly known for his productions under the aliases M.I.K.E., Push and Plastic Boy, Mike has released hundreds of records under more than eighty aliases and collaborations since 1992 in a wide variety of styles ranging from rave, techno, progressive house, trance, electro to even R&B, from accessible commercial anthems to minimalist underground sounds. He also produced tracks for Yves DeRuyter, Marco Bailey,Armin Van Buuren, Ian Van Dahl and Diabokua.

At the age of 18, Mike handed his first demo tape to the Antwerp record company USA Import Music and released his first record as Vision Act. In 1996 he signed with Lightning Records (the parent company of Bonzai Records) where he worked with most of its artists and achieved his major commercial breakthrough in 1998 with the trance anthem "Universal Nation" under his Push guise, one of the best selling dance vinyls of all time which even ended up in mainstream singles charts all over the world. This was followed up by two more chart hits, "Strange World" and "The Legacy".

 As the list continued, creating such hits brought on major appeal by huge names like  Moby, Ferry Corsten, Armin van Buuren, Gareth Emery and so much more - which of whom M.I.K.E produced impressive collaborations and remixes for.
 As time passed and M.I.K.E.'s name spread, popular demand began to expand rapidly worldwide! From the UK, to cities all around Europe & straight across the Atlantic &  into North America and down Latin America,  Asia and Australia - Ministry of Sound, DanceValley, Tomorrowland, Trance Energy, Winter Music Conference - were some of the prestigious venues that till this day M.I.K.E. is  noticed for as a top leading performer/DJ. 
 And we wonder, where does he find the time to make so many hit releases?  Through the wave of fans, the touring, atmosphere and passion for music are what tell the stories behind each of his exceptional tracks  labeled under monikers Push, Plastic boy, to his most widely used name - M.I.K.E. 
 And now teaming up with labels such as Sirup Music, High Contrast Records, Garuda Music, and Armada Music, he continues introducing fresh new sounds with edge & a twist of progressive and club house for a totally modish blend. You can grab a taste on his weekly radio show 'Club Elite Sessions', also heard on various stations worldwide including SiriusXM and Digitally Imported Radio . 
 Check out www.mike.be  for more updates, news, releases, links  and touring info for a chance to experience a majestic adventure!
Genre not found
Artist not found
Album not found
Search results not found
Song not found
Time Is Running Out
M.I.K.E. Lyrics
We have lyrics for 'Time Is Running Out' by these artists:



Alexander O'Neal Time is running out Fast like speeding light Keep up if you…
Anti-Nowhere League I could have been a Christian, marching on to war. I…
Apollo 440 Gather round Love baby, yeah Gather round (c'mon) What's sup…
Apollo 440 feat. Tommy Blaize Gather round Love baby, yeah Gather round (c'mon) What's …
Brand Nubian The time is running out, tick-tock, like the grains of…
Burning Image What happens when we just stop caring? What happens when we…
Chimaira I used to feel invincible Nothing could stop me Now the sm…
Elliot Goldenthal Gather round Love baby, yeah Gather round (c'mon) What's sup…
Emphatic This house of pain is where I live Blood sweat and…
Evil Conduct Dreaming of a future, of something that will last So many…
For The Taking This house of pain is where I live blood sweat and…
High Flight Society Far from the comfort that we've known to find a…
Muse I think I'm drowning Asphyxiated I want to break the spell T…
muse 2007 I think I'm drowning, asphyxiated I wanna break this spell t…
Muse(謬思合唱團) I think I'm drowning Asphyxiated I want to break the spell T…
Papa Roach Woah-o, woah-o, Woah-o, woah-o, yeah, yeah, Woah-o, woah-o, …
R. Dos I saw the rain wash her away Took me to the…
Soundtrack/startrek I won't tell you how to live your life So please…
Steve Winwood Every day there's something new that's going around Crazy p…
The Section Quartet I think I'm drowning Asphyxiated I want to break the spell…
Vanderbilt Melodores I think I'm drowning, As fixiated, I want to break the…
Winston McAnuff We must take action I say. Against these Babylonians. They m…
●Papa Roach You say I'm looking really bad You say I'm looking really…
♪♫Muse I think I'm drowning Asphyxiated I want to break the spell T…



We have lyrics for these tracks by M.I.K.E.:



Logic I am a very important person. I've acquired a genetically a…
No Return Out on your own Times running out Don't you look back Jump w…
Show Me その気がないならほっといて でもあたしが好きならもっといて このままあたしに酔っていて どんなワガママも乗ってきて CH…
Strange World 2006 Is this our last chance to say all we have…
The Motive We've got unfinished business you and I Yeah, something is …
Turn Out The Lights Divide your cultured pearls in haste I'm looking for to lay…
Voices from The Inside Spoken: I can hear your voice I can feel your touch You reac…
We Are Emerged from the shadows Reincarnated by the walls Into the …

The lyrics can frequently be found in the comments below, by filtering for lyric videos or browsing the comments in the different videos below.