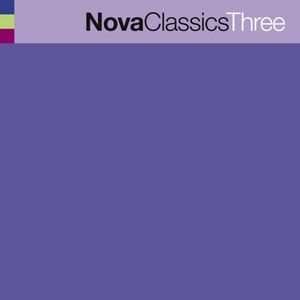 Mahmoud Ahmed (Amharic: ማሕሙድ ኣሕመድ) (born May 8, 1941) is an Ethi…
Read Full Bio ↴
Mahmoud Ahmed (Amharic: ማሕሙድ ኣሕመድ) (born May 8, 1941) is an Ethiopian singer of Gurage ancestry. Born in Addis Ababa, Ethiopia, Mahmoud shined shoes in that city before becoming a handyman at the Arizona Club, where he first sang professionally in the early 1960s. He sang for the Imperial Body Guard Band until 1974, and recorded with other bands for the Amha and Kaifa record labels throughout the 1970s. He opened his own music store in Addis Ababa's Piazza district during the 1980s while he continued his singing career.

In addition to the Imperial Body Guard Band, Mahmoud has sung with the Ibex Band, the Venus Band, the Walias Band, the Idan Raichel Project, and the Roha Band over the course of his career. Since the late 1990s he has enjoyed a resurgence in popularity in Europe and the Americas since Buda Musique launced the Ethiopiques series on compact disc, leading to new recordings and tours in Europe and the United States with Boston's Either/Orchestra
Jump to: Overall Meaning ↴ Line by Line Meaning ↴
Endew mela mela, ere mela
Endew mela mela, mela mela
Alfeligim fikir kanchi lela
(What to do with this issue, this issue
What to do with this issue, this issue
I don't want love other than you)
Qiteren yilugnal, sewoch saygebachew
Tirfbota yelem, bilesh nigeriachew
Tenserafteshibet, baymiroye guada
Anchin yet adrigey, liqebel engida
("Hire us" they say to me, people who don't understand
Just tell them here is no open place
You've take up all the room in my mind
Where would I put you to accept a guest)
Libe Kelibish gar
Behasab tegenangto
Sigelagel aderku
Yanchi bene tintu
That my heart and your heart
Are joined in our thoughts
I reassure myself before sleeping
I am yours even in my old age
Ehil ayibelagn, aytimegn muziqa
Desitaye anchi nesh, teredawit beka
(The grain won't go down, the music has lost its taste
My happiness is you, I have finally learned)
Yehakimoch bizat, minim alderagni
Beshitaye anchi nesh, beqirb atigegni
Berabeng Betemang, minaminu belawu
Tigabe kanchi gar, Mehonu mech atahu
(The many doctors I've seen, won't help me at all
My sickness is you, since you are not near
Though I hunger and thirst, I eat whatever
That my fullness is by your side, how can I not know?)
Overall Meaning
The song "Erè Mèla Mèla" by Mahmoud Ahmed is a classic Ethiopian love song that expresses the depth and complexity of human emotions. The song opens with the repeated refrain, "What to do with this issue," which is a rhetorical question that suggests the singer is grappling with a problem that has no easy solution. The issue, as we learn from the lyrics that follow, is the singer's overwhelming love for someone who is absent, and the pain and longing that this absence causes.
The first verse describes the singer's encounter with people who do not understand the depth of his feelings. They suggest that he move on and find someone else, but the singer knows that he cannot love anyone else but the person who is not with him. The second verse speaks to the way that the singer's love has taken over his mind and heart, leaving him no room to accept anyone else. The final verse is a meditation on the power of love to sustain and fulfill us even in the face of physical illness and other challenges.
Overall, the lyrics of "Erè Mèla Mèla" convey a sense of longing, devotion, and a willingness to endure whatever life may bring in order to remain true to the object of one's affections. The song is a beautifully crafted expression of the human experience of love and loss.

Line by Line Meaning
Endew mela mela, ere mela
What to do with this issue, this issue
Endew mela mela, mela mela
What to do with this issue, this issue
Alfeligim fikir kanchi lela
I don't want love other than you
Qiteren yilugnal, sewoch saygebachew
"Hire us" they say to me, people who don't understand
Tirfbota yelem, bilesh nigeriachew
Just tell them here is no open place
Tenserafteshibet, baymiroye guada
You've take up all the room in my mind
Anchin yet adrigey, liqebel engida
Where would I put you to accept a guest
Libe Kelibish gar
That my heart and your heart
Behasab tegenangto
Are joined in our thoughts
Sigelagel aderku
I reassure myself before sleeping
Yanchi bene tintu
I am yours even in my old age
Ehil ayibelagn, aytimegn muziqa
The grain won't go down, the music has lost its taste
Desitaye anchi nesh, teredawit beka
My happiness is you, I have finally learned
Yehakimoch bizat, minim alderagni
The many doctors I've seen, won't help me at all
Beshitaye anchi nesh, beqirb atigegni
My sickness is you, since you are not near
Berabeng Betemang, minaminu belawu
Though I hunger and thirst, I eat whatever
Tigabe kanchi gar, Mehonu mech atahu
That my fullness is by your side, how can I not know?
Writer(s): Mahmoud Ahmed

Contributed by Xavier R. Suggest a correction in the comments below.
To comment on or correct specific content,
highlight it
Genre not found
Artist not found
Album not found
Search results not found
Song not found