De warmte is vervlogen
Heel zachtjes uitgeblust
Geen hand meer op de mijne
Geen mond meer die mij kust
Er vallen nu geen woorden
En er is geen ergernis
Maar ik weet nu uit ervaring
Hoe eenzaam eenzaam is
Kom naast me liggen lieve schat en zeg me wat er is
Ik kan het aan je ogen zien zo leeg
Nu wordt het huis zo koud als steen als je naar me kijkt
Ik zeg maar niets ik weet wel dat het zinloos is
In stilte slijten dagen weg en we gaan ons eigen gang
De pijn is nog te dragen als je zwijgt
Maar het zwijgen wordt doorbroken als bij donderslag
Conclusies liggen pijnlijk voor de hand
Als ze zegt:
Ik ben liever alleen zonder jou
De warmte is vervlogen
Heel zachtjes uitgeblust
Geen hand meer op de mijne
Geen mond meer die mij kust
Er vallen nu geen woorden
En er is geen ergernis
Maar ik weet nu uit ervaring
Hoe eenzaam eenzaam is
© 1995 Marcel de Groot
Contributed by Nathaniel A. Suggest a correction in the comments below.
To comment on specific lyrics,
highlight them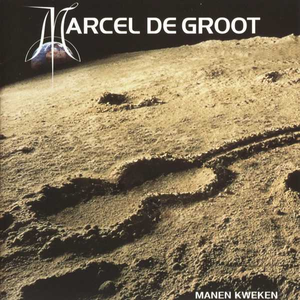 Marcel de Groot (Amsterdam, 27 december 1964) is Dutch singer and guitar player, he is the son of the famous Boudewijn de Groot. Like his father he sings in his natieve language.

Marcel released his first album Marcel de Groot in 1993. Two year later he made Manen Kweken in whitch he worked whit Henk Westbroek. In 2001 he relseased his latest record De Liefde, de Wals en de Kater

Nowadays he plays with Maarten van Roozendaal and Egon Kracht in theatres.
Genre not found
Artist not found
Album not found
Search results not found
Song not found