I used to kill myself in this dress
Is supposed to be
I used to kid myself in distress
Makes lot more sense speaking of princesses
Used to be a major scale
But the melody went stale
Musical cacophony let
Insy winsy spider free
You're a rich little boy
Who's had to work for his toys
You've got all the sensibilities, oh
Of an upper class guy
No, no I'm not your little slave
No I don't twist and turn that way
Only got bad things to say
You're always asking what is up, up with me
Could never tell you what happened
The day I turned seventeen
The rise of a king and the fall of a queen
Oh seventeen
Seventeen
Oh, you were embarrassed of me
'Cause I used my tongue freely
Bet you wish I couldn't speak
'Cause when I do, you know
I tell you why you appear weak
You want a hassle free life?
Go get your upper class wife
She's got all the personality, oh
Of a lemon that has been
Truly sucked dry
You teach me how to behave
I felt you question the way
I was brought up as a baby
Well you don't know fuck about my family
Could never tell you what happened
The day I turned seventeen
The rise of a king and the fall of a queen
Oh seventeen (seventeen)
Oh seventeen
Oh seventeen
The rise of the king and the fall of a queen
Oh seventeen
Never felt like a princess
I used to kid myself in distress
That it was just how things
Were meant to be
Oh seventeen
Seventeen
Lyrics © Warner Chappell Music, Inc.
Written by: MARINA DIAMANDIS, MARINA LAMBRINI DIAMANDIS

Lyrics Licensed & Provided by LyricFind
To comment on specific lyrics,
highlight them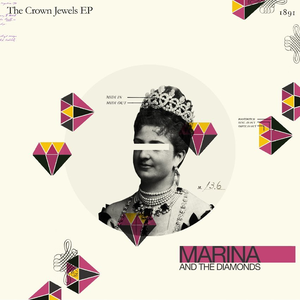 Marina & the Diamonds has a sound of "folktronica" the genre name is self explanatory. A ditzy dreamy clash of the reality of sound and color with pleasant folk/jazzy undertones.
Genre not found
Artist not found
Album not found
Search results not found
Song not found