Sabato mattina ncora a scuola
L' ora è ormai finita e la mia mente va
Una settimana intera e oggi lo vedrò
Dio come mi manca giuro non lo lascerò.
Un' uscita con l'amica Isa D.
Lettere nascoste di segreti
E gli appuntamenti alle quattro sotto al bar
Con il motorino fino al centro giù in città.
Chorus
Respiriamo l'aria e viviamo aspettando primavera
Siamo come i fiori prima di vedere il sole a primavera
Ci sentiamo prigioniere della nostra età
Con i cuori in catene di felicità,
Si respiriamo nuovi amori
Aspettando che sia primavera
Mano nella mano a camminare
Occhi nei tuoi occhi amore amore
Cuori grandi sopra i muri disegnati
Con i nostri nomi scritti e innamorati
Mari di promesse fatte insieme
Vedrai, ti aspetterò finche vorrai
Un arrivederci sove e quando non si sa
Stesso posto stessa ora al centro giù in città.
Chorus
Tu dimmi che mi vuoi ancora, dimmi che mi vuoi
Tu dimmi che non mi lascerai, io non ti lascerò
Contributed by Aaron W. Suggest a correction in the comments below.
To comment on specific lyrics,
highlight them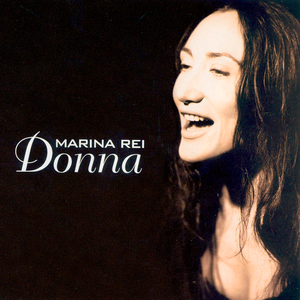 Marina Rei (name of birth Marina Restuccia) is an Italian singer born on June 5, 1969 in Rome. She took part in Festival di Sanremo in 1999 with a song called "Un inverno da baciare" that became a huge hit.
Genre not found
Artist not found
Album not found
Search results not found
Song not found