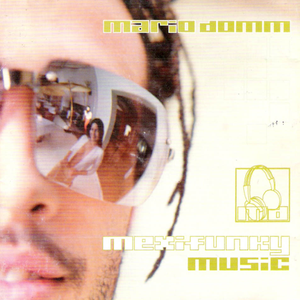 Mario Alberto Domínguez Zarzar, mejor conocido como Mario Domm es un cantautor mexicano.

A los 17 años inicio sus estudios en la Escuela Nacional de Música, donde aprendió canto, solfeo, piano, armonia y contrapunto.

Actualmente es vocalista del grupo juvenil Camila.
Genre not found
Artist not found
Album not found
Search results not found
Song not found
Instrumental Club Mix
Mario Domm Lyrics
We have lyrics for these tracks by Mario Domm:



Daramdi-Daramda Damdararin dorendo Damdararin dorendedede Damdararin dorendo…
Disco Amor No puedo estar sin ti amor Soy adicto a tus besos…
Don't leave me this way Don't leave me this way I can't survive, I can't stay…
llorar Me perdí buscando ese lugar Todo por tratar de demostrar Olv…
Mexi Funky Music Si jugamos a escondernos en las manos del contrario Si tu…
Quiero Quiero, quiero poco a poco tenerte Quiero poco a poco acerc…
Si Te Vas Mario Domm Si Te Vas Me encontraste flotabas hacia mi perd…
¿ 27 llamadas, 9 problemas Te juro que esta situación por dent…

The lyrics can frequently be found in the comments below, by filtering for lyric videos or browsing the comments in the different videos below.