Primavera
Mariza Lyrics
Todo o amor que nos prendera
Como se fora de cera
Se quebrava e desfazia
Ai funesta primavera
Quem me dera, quem nos dera
Ter morrido nesse dia
Ai funesta Primavera
Quem me dera, quem nos dera
Ter morrido nesse dia
E condenaram-me a tanto
Viver comigo meu pranto
Viver, viver e sem ti
Vivendo sem no entanto
Eu me esquecer desse encanto
Que nesse dia perdi
Vivendo sem no entanto
Eu me esquecer desse encanto
Que nesse dia perdi
Pão duro da solidão
É somente o que nos dão
O que nos dão a comer
Que importa que o coração
Diga que sim ou que não
Se continua a viver
Que importa que o coração
Diga que sim ou que não
Se continua a viver
Todo o amor que nos prendera
Se quebrara e desfizera
Em pavor, em pavor se convertia
Ninguém fala, ai ninguém fala primavera
Quem me dera, quem nos dera
Ter morrido nesse dia
Ninguém fala primavera
Quem me dera, quem nos dera
Ter morrido nesse dia
Lyrics © O/B/O APRA AMCOS
Written by: David Mourao-Ferreira, Pedro Rodrigues

Lyrics Licensed & Provided by LyricFind
To comment on specific lyrics,
highlight them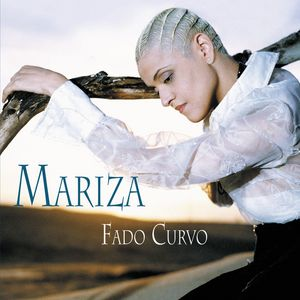 Mariza Nunes (born December 16, 1973 in Mozambique) is a fado singer and songwriter on the World Connection label. She moved to Portugal when she was three, and was raised in one of the most traditional quarters of Lisbon, Mouraria, where she learned how to sing fado. She has a Portuguese father but her mother is from Mozambique (the song Transparente is a tribute to her African grandmother).

For the Olympic Games of Athens 2004 she collaborated with Sting for the duet "A Thousand Years"
Read Full Bio
Mariza Nunes (born December 16, 1973 in Mozambique) is a fado singer and songwriter on the World Connection label. She moved to Portugal when she was three, and was raised in one of the most traditional quarters of Lisbon, Mouraria, where she learned how to sing fado. She has a Portuguese father but her mother is from Mozambique (the song Transparente is a tribute to her African grandmother).

For the Olympic Games of Athens 2004 she collaborated with Sting for the duet "A Thousand Years", released on the official pop album of the Athens Olympics Unity, where fado is sung in both English and Portuguese.

Mariza is considered by many as a more contemporary follower of Amalia Rodrigues, and has covered a number of her songs.

In 2003 she became the "Winner in the Europe category" of the BBC Radio 3 Awards for World Music.

Discography:

Fado em Mim (2002)
Fado Curvo (2003)
Live in London (2005) DVD
Transparente (2005)
Concerto em Lisboa (2006) DVD and CD
Terra (2008)
Fado Tradicional (2010).

http://www.myspace.com/fadomariza
http://www.marizafriends.blogspot.com/
Genre not found
Artist not found
Album not found
Search results not found
Song not found