Il solitario, in assenza di loquacità
È avvoltolato in un enigma,
Siede pensoso al limite della realtà
Accavallando le sue lungha gambe.
Lo puoi notare perchè è un indecifrabile
Porta il suo sguardo negli accessi cosa non si sa
E li pervade di fascino;
Si tocca il mento e si schermisce alla gestualità
Di chi sta accanto e lo incomoda.
Lo puoi giurare in sintonia con i fatti suoi,
Quand'anche siano sostanzialmente guai,
Perchè nel suo mondo è pace
Ed è per questo che lui lo abita.
Il solitario, in gran miseria di calorosità,
Sta bene al largo di un dilemma che prima o poi avrà
E non si chiede come tutta la faccenda finirà.
No: non si chiede come finirà.
E non si chiede se l'amore che non dà
Si vestirebbe un giorno di fatalità
(Lo stesso amore che non prende
E che vestito a lutto a prenderlo verrà;
Lo stesso amore che non prende
E che, bellissimo, a prenderlo verrà)
Contributed by Mackenzie R. Suggest a correction in the comments below.
To comment on specific lyrics,
highlight them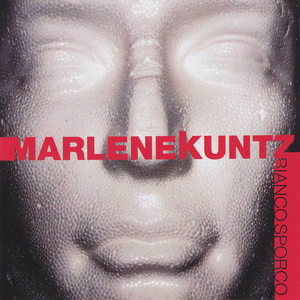 Italian rock band. Marlene Kuntz music is an original convergence of 80's noise, post-punk and dark rock (Sonic Youth, Gun Club, Wire, Swans, Einstürzende Neubauten) and poetic influences close to Nick Cave and Scott Walker, mixed up with personal twilight tendencies in troubled ballads.
Currently Marlene Kuntz members are Cristiano Godano, Riccardo Tesio, Luca Bergia, Davide Arneodo and Luca Lagash Saporiti.
Genre not found
Artist not found
Album not found
Search results not found
Song not found