Contano di piu' centomila modi sfigati di tessere?
E contano di piu' anche se la rosa dei modi e' un quarto di tre?
Io sono ordito, trama e stoffa: seta!
Che cosa credi? Seta!
SETAAA-A-A-A-A!!!
Ohh, dimmi cos'e' che non va
Sento la vita volare, e' un soffio finire
Tutto cosi'
Senza riuscire a capire
Onorate il vile
Colpa dove sei? Vedo la spina e il dolore che vibrano
Tacere, sai, dopo trent'anni e' la cosa piu' semplice
Eppure sono ordito, trama e stoffa: seta!
(Bruciate i fili) Seta!
SETAAA-A-A-A-A!!!
Capire cosa non va
C'e' da lasciare al fuoco le maschere
La seta non puoi altro che amare, baciare, lambire, sfiorare
Onorate il vile
Vorrei colpire al cuore e conquistare il tuo stupore
Ma e' cosi' dura, credi, e sento che non lo so fare
NON LO SO FARE
Contributed by Violet N. Suggest a correction in the comments below.
To comment on specific lyrics,
highlight them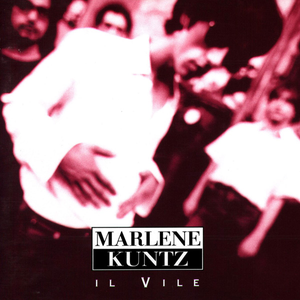 Italian rock band. Marlene Kuntz music is an original convergence of 80's noise, post-punk and dark rock (Sonic Youth, Gun Club, Wire, Swans, Einstürzende Neubauten) and poetic influences close to Nick Cave and Scott Walker, mixed up with personal twilight tendencies in troubled ballads.
Currently Marlene Kuntz members are Cristiano Godano, Riccardo Tesio, Luca Bergia, Davide Arneodo and Luca Lagash Saporiti.
Genre not found
Artist not found
Album not found
Search results not found
Song not found