Negli Abissi Fra I Palpiti
Marlene Kuntz Lyrics
Quanti motivi per dir di te
Negli abissi fra i palpiti!
Quante emozioni per scriverne,
Come un pioniere partecipe
Che fa ritorno da un viaggio di echi e rintocchi
In un reame di lugubri tonfi inarrestabili!
Quando tu ti rannuvoli,
E un temporale si appresta
A rovesciarti su tutti noi
Come una pioggia repressa,
Io sono pronto a farmi tuo ricettacolo:
Per ogni goccia un oceano di empatie possibili.
L'infelicità non è che stimolo inevitabile.
La felicità non è che esito fugace.
Sei striggente eppur bellissima così come sei,
Decorosa e tristemente chiusa in te.
E meglio dire che l'arte è
Generosa fontana
O ritenere per giusto che
Sia come una spugna,
Che assorbe e s'imbeve di tutte le cose
Con la curiosità e l'estasi della bontà?
Se non ti so aiutare
Ad arginare la tempesta
Tu lasciati consegnare
Al mio tentativo migliore
Di dare lustro alla tua dolorante dolcezza,
Con le canzoni che concepisco intrise di te.
(Grazie a JalaRani per questo testo)
Contributed by Jackson A. Suggest a correction in the comments below.
To comment on specific lyrics,
highlight them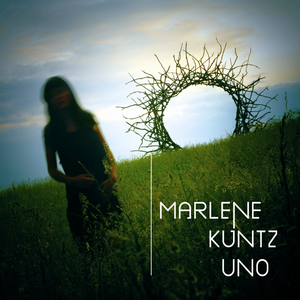 Negli Abissi Fra I Palpiti
Italian rock band. Marlene Kuntz music is an original convergence of 80's noise, post-punk and dark rock (Sonic Youth, Gun Club, Wire, Swans, Einstürzende Neubauten) and poetic influences close to Nick Cave and Scott Walker, mixed up with personal twilight tendencies in troubled ballads.
Currently Marlene Kuntz members are Cristiano Godano, Riccardo Tesio, Luca Bergia, Davide Arneodo and Luca Lagash Saporiti.
Genre not found
Artist not found
Album not found
Search results not found
Song not found