[Intro: singer]
Yeah, yeah, yeah, yeah, yeah
Yeah, yeah, yeah, yeah, yeah
Yeah, yeah, yeah, yeah, yeah
Yeah, yeah, yeah, yeah, yeah
And you can have anything
Baby, if you roll with me
Yeah, yeah, yeah, yeah, yeah
Yeah, yeah, yeah, yeah, yeah
[Masta Killa]
Tell us, who is this refine black queen, eyes so innocent
Vanilla cherry scented, can I get to know you?
Let's exchange digits, slide, so we can pick it
The night is almost over, here, but she know to the sofa
Your place, or mines, she said "Mines'll be fine
I rarely found the time to dine and unwind
With working full time, you know, with school, partime
Are you listening?" I said "Yes, love, I'm knowledging
The ball game is on, kinda distracting my attention
Not to ignore you, I didn't mean to bore
Just thought I'd speak lessons, strive to listen more"
My cheri amore, you make the heart skip a beating
I miss your warm greeting, when we're not speaking
How's L.A. for the weekend, sound?
'Nuff deniro, shopping spree, Reserdero?
Momma said never trust him, it's only logic
I scope out every exit, and open and reposit
[Chorus: singer]
And you can have anything
Baby, if you roll with me
Yeah, yeah, yeah, yeah, yeah
Yeah, yeah, yeah, yeah, yeah
I choose the best, but for myself
That makes you my queen
Yeah, yeah, yeah, yeah, yeah
Yeah, yeah, yeah, yeah, yeah
[Masta Killa]
How beautiful is she, to have the God Degree ready
Veggie stirred fried, with the cabbage inside
Pretty feet, pretty hands, there she lie tanning
Bending with the sand, I docked the yacht
Stepped a shore, greeted the queen
As only a king should, unvailed the hood
Kneel as she stood, before me
She spoke softly, but as, she stood naked
With the bow-legged stance, so sexy
Sweet temptation, look how the rain come down
Your hormones pound, you moan with passion
Uteris contracting, time for some action
Cream rising, your breast at attention
Who is the original man? Got your quoting
Lookin' in the mirror, you ride, I hold it open
Short long stroking to death... (yeah, yeah, yeah, yeah, yeah)
[Chorus]
[Masta Killa]
And the drama stay major, I need a genie
If you can hold away, then come and see me
I'm guaranteed to make it rain, every spring but ahh
I know you love me, even when you cursing me out
Waited up til the candles burnt out
Ahhh -- please forgive me, I'm out here scrapin'
Drapin' niggaz up, stackin' and takin'
A whole lotta paper, it's gonna take years and years
For me to express, the love elevation
The hell we go through, gives me the motivation
To get it right, makin' up at night
It's all worth the aggrivation, black woman through you
I'mma build me a nation, nation... Gods and Earths (yeah, yeah, yeah, yeah, yeah)
[Chorus]
[Outro: singer]
I choose the best, but for myself
That makes you my queen
Yeah, yeah, yeah, yeah, yeah
Yeah, yeah, yeah, yeah, yeah
Lovin' you, it looks so sweet
So sexy, and still discrete
Lovin' you, it looks so sweet
So sexy, and still discrete
Lyrics © JELLYBEAN MUSIC GROUP
Written by: DAVE NATHANIEL WEST, ELGIN TURNER

Lyrics Licensed & Provided by LyricFind
To comment on specific lyrics,
highlight them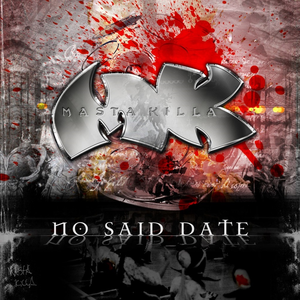 Masta Killa (born Elgin Turner, born August 18, 1969 in Brooklyn, New York) is an American rapper and member of the Wu-Tang Clan. Though one of the lesser-known members of the group and largely absent from their debut album, he has been prolific on Clan group albums and solo projects since the mid-1990s, and released his debut album No Said Date in 2004 to positive reviews. Masta Killa was the last member to join the Wu-Tang Clan; consequently he did not appear on the group's debut single "Protect Ya Neck". He was also the only member not to already be
Read Full Bio
Masta Killa (born Elgin Turner, born August 18, 1969 in Brooklyn, New York) is an American rapper and member of the Wu-Tang Clan. Though one of the lesser-known members of the group and largely absent from their debut album, he has been prolific on Clan group albums and solo projects since the mid-1990s, and released his debut album No Said Date in 2004 to positive reviews.

Masta Killa was the last member to join the Wu-Tang Clan; consequently he did not appear on the group's debut single "Protect Ya Neck". He was also the only member not to already be an experienced rapper at the time of the group's formation. He was extensively mentored by the GZA during his early days with the group, evident in the similar flow they both employ. He derived his rap name from the 1978 kung-fu film Shaolin Master Killer, (Shao Lin san shi liu fang). Masta only appeared on one track on the Wu-Tang Clan's first album in 1993, though his only verse on the album, the closing verse to "Da Mystery of Chessboxin", is considered by many fans to be one of its most memorable. Masta only narrowly made the track, and was almost left off in favor of Killah Priest. In fact, on the No Said Date DVD, Killah Priest claims that he and Masta Killa were in competition for the spot on Da Mystery of Chessboxin', and while Killah Priest fell asleep, Masta Killa stayed up all night writing rhymes and Killah Priest woke up the next morning to Masta Killa's verse. Since he was a developing rapper at the time Enter the Wu-Tang (36 Chambers) was being written, his verse in "Da Mystery of Chessboxin" was the only one that could hold up with the other, more experienced Wu-Tang members.

During the first round of solo projects, he made several appearances on tracks now considered Wu-Tang classics, such as "Winter Warz", "Duel of the Iron Mic", and "Glaciers of Ice". His flow at the time attracted attention for being very slow and laid-back, in contrast to the more manic, forceful styles of members like Inspectah Deck and Ghostface Killah. Masta Killa is also the Clansman fondest of Chinese martial arts imagery. In 1997, the Wu-Tang Clan's second album Wu-Tang Forever saw Masta become a mainstay in the group's line-up with regular appearances throughout the double album.

Masta Killa was the last member to release a solo project, after it was delayed for several years and finally released in June 2004 (2004 in music) with the title No Said Date. It was critically acclaimed and heralded by fans as a return to form for the Clan, with an ethos and sound reminiscent of the early and mid-1990s Wu-Tang and affiliate albums. His second album, Made in Brooklyn, was released in August 8, 2006, and includes production from Pete Rock and MF DOOM. "Ringing Bells", the Bronze Nazareth-produced lead single from the album, was released in March 2006. Also in 2006, Masta Killa became the latest in a succession of hip hop artists to endorse PETA, also participating in an advertisement for the organization and is also vegetarian.

He is known for being the most quiet and mysterious member of the Wu-Tang Clan, and little is still known about him. He rarely speaks in Wu-Tang interviews, and does not give many independent interviews. "I know I seem serious and quiet to a lot of the fans. That's because I take my work seriously. It's not a game. The Clan and I work hard to give you the best," says Masta Killa.

Name
Masta Killa takes his name from the 1978 film by Lau Kar-leung called Master Killer also known as The 36th Chamber of Shaolin. The main character in the movie is played by Gordon Liu who can be seen in many other films including a double role in Kill Bill.

Aliases
Jamel Irief (pron. Juh-mel I-reef)
High Chief
Noodles (from the film Once Upon a Time in America)
Cereal Man
Luongo
Genre not found
Artist not found
Album not found
Search results not found
Song not found