Uh, sweetness, beautiful queen
Beautiful queen, beautiful queen, yeah.
Add a little sugar, honeysuckle and
A great big expression of happiness
Boy, you couldn't miss
With a dozen roses, such will astound you
Her refinement was beautiful, I acknowledged her attraction
In passing, driven by a desire to know if she's taken
I was askin', "Is your heart vacant?
Excuse me, Miss, how you feel? Can we build?"
Could it be the mind you see, guidin' you to me?
Extendin' my hand to welcome you in paradise
Supreme observation, di-tect hesitation
Your mind flashed back to other shit you've been through
Others left you questionable, what's acceptable?
The first sight of this divine light might shy you
Warm words melt the ice between us
My thoughts penetrate and begin to break through
[Chorus]
Let's hit Vegas while the weather is nice
Kiss my hand before I roll my dice
In the 7-45, L.I., rollin' up to your doorstep
It's just the simple things in life we do
Watch the God as I'm shapin' and moldin' this planet I'm holdin'
In suspended animation, love is the highest elevation
Of understandin' I can show, over this candle-light scene
This is King toast Queen
We touch glasses, sippin' the finest imports
Frank Emerge and Love Supreme, raspberry bubble bath cream
Steam the mirror, I draw hearts with our name
Relaxin' ya brain with sweet sounds from Claudine
Gladys Knight on to Curtis Mayfield thing
It's just nice-ness, the absence of confusion
Love, peace and happiness, pure bliss
Reminisce about the evenin', hit me when you reach home
Maybe we can build and add on over the phone
Sugar I smoke bone, do you think that I'm wrong?
Your moms might disapprove of my smooth rudeness
Excuse, I don't mean to intrude
[Chorus]
Aight, yeah love
See you treatment is royal, relax and uncoil
You spoiled with petals on ya bath water, love
I rose in my whip with my wiz and thought
It rained lightly on the window, the wipe was flowin' simu'
To the melody, "Didn't I blow you mind?"
Hit the spliffs slow, sit low, seat reclined
In due time, every square inch will be mines
She so fine, reflectin' the light I shine, over wine
I knew she had the good nook-nook from the first look
Hair well groomed and thing
Body wrapped with the Fendi sandle to match
Coach back, swingin' on arm, approach the calm
Skin buttermilk soft as Persian lamb cloth
She asked for directions as if she was lost
But fully in tune with the stars, Sun and Moon
In the tomb, when Starks hit the milk of Lorna Doon
[Chorus]
Didn't I blow your mind?
Oh, didn't I blow your mind?
Oh, didn't I blow your mind?
Didn't I blow your mind?
Beautiful queens, beautiful queens
Beautiful queens, beautiful queens
Lyrics © O/B/O APRA AMCOS

Lyrics Licensed & Provided by LyricFind
To comment on specific lyrics,
highlight them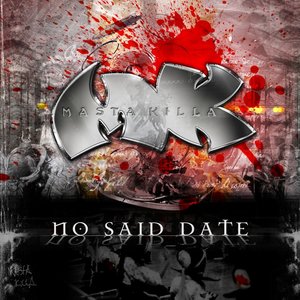 Masta Killa (born Elgin Turner, born August 18, 1969 in Brooklyn, New York) is an American rapper and member of the Wu-Tang Clan. Though one of the lesser-known members of the group and largely absent from their debut album, he has been prolific on Clan group albums and solo projects since the mid-1990s, and released his debut album No Said Date in 2004 to positive reviews. Masta Killa was the last member to join the Wu-Tang Clan; consequently he did not appear on the group's debut single "Protect Ya Neck". He was also the only member not to already be
Read Full Bio
Masta Killa (born Elgin Turner, born August 18, 1969 in Brooklyn, New York) is an American rapper and member of the Wu-Tang Clan. Though one of the lesser-known members of the group and largely absent from their debut album, he has been prolific on Clan group albums and solo projects since the mid-1990s, and released his debut album No Said Date in 2004 to positive reviews.

Masta Killa was the last member to join the Wu-Tang Clan; consequently he did not appear on the group's debut single "Protect Ya Neck". He was also the only member not to already be an experienced rapper at the time of the group's formation. He was extensively mentored by the GZA during his early days with the group, evident in the similar flow they both employ. He derived his rap name from the 1978 kung-fu film Shaolin Master Killer, (Shao Lin san shi liu fang). Masta only appeared on one track on the Wu-Tang Clan's first album in 1993, though his only verse on the album, the closing verse to "Da Mystery of Chessboxin", is considered by many fans to be one of its most memorable. Masta only narrowly made the track, and was almost left off in favor of Killah Priest. In fact, on the No Said Date DVD, Killah Priest claims that he and Masta Killa were in competition for the spot on Da Mystery of Chessboxin', and while Killah Priest fell asleep, Masta Killa stayed up all night writing rhymes and Killah Priest woke up the next morning to Masta Killa's verse. Since he was a developing rapper at the time Enter the Wu-Tang (36 Chambers) was being written, his verse in "Da Mystery of Chessboxin" was the only one that could hold up with the other, more experienced Wu-Tang members.

During the first round of solo projects, he made several appearances on tracks now considered Wu-Tang classics, such as "Winter Warz", "Duel of the Iron Mic", and "Glaciers of Ice". His flow at the time attracted attention for being very slow and laid-back, in contrast to the more manic, forceful styles of members like Inspectah Deck and Ghostface Killah. Masta Killa is also the Clansman fondest of Chinese martial arts imagery. In 1997, the Wu-Tang Clan's second album Wu-Tang Forever saw Masta become a mainstay in the group's line-up with regular appearances throughout the double album.

Masta Killa was the last member to release a solo project, after it was delayed for several years and finally released in June 2004 (2004 in music) with the title No Said Date. It was critically acclaimed and heralded by fans as a return to form for the Clan, with an ethos and sound reminiscent of the early and mid-1990s Wu-Tang and affiliate albums. His second album, Made in Brooklyn, was released in August 8, 2006, and includes production from Pete Rock and MF DOOM. "Ringing Bells", the Bronze Nazareth-produced lead single from the album, was released in March 2006. Also in 2006, Masta Killa became the latest in a succession of hip hop artists to endorse PETA, also participating in an advertisement for the organization and is also vegetarian.

He is known for being the most quiet and mysterious member of the Wu-Tang Clan, and little is still known about him. He rarely speaks in Wu-Tang interviews, and does not give many independent interviews. "I know I seem serious and quiet to a lot of the fans. That's because I take my work seriously. It's not a game. The Clan and I work hard to give you the best," says Masta Killa.

Name
Masta Killa takes his name from the 1978 film by Lau Kar-leung called Master Killer also known as The 36th Chamber of Shaolin. The main character in the movie is played by Gordon Liu who can be seen in many other films including a double role in Kill Bill.

Aliases
Jamel Irief (pron. Juh-mel I-reef)
High Chief
Noodles (from the film Once Upon a Time in America)
Cereal Man
Luongo
Genre not found
Artist not found
Album not found
Search results not found
Song not found