Sad like a melody
Full like a symphony
Striking a chord
Standing here looking blind
I stumble around to find
My way through your door
Do you want to know why?
Do you want to know why?
Hungry as starving fire
Killing to feed desire
What do you do?
We're born into vanity
Bones feeling everything
Are we alone?
Do you want to know why?
'Cause I want to know why?
CHORUS x2
Say it Amelia
Say it's true
That life's worth all the dying we do
Amelia
A beautiful melody
Sung by a symphony
You're striking a chord
Writer(s): Matthew Perryman Jones Copyright: Smoldering Wick Music

Contributed by Layla R. Suggest a correction in the comments below.
To comment on specific lyrics,
highlight them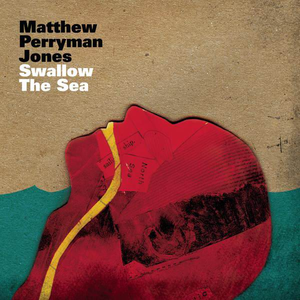 Matthew Perryman Jones (born 1973) is an American singer and songwriter.

Jones began performing in 1997, debuting at Eddie's Attic in Decatur, GA, but he soon relocated to Nashville. In 2000 he released Nowhere Else But Here followed by an EP, For the Road, in 2003. Released in 2006, Throwing Punches in the Dark was produced by Neilson Hubbard (Glen Phillips, Garrison Star) and met with high critical praise. Jones re-teamed with Hubbard for Swallow the Sea, which was released in 2008.
Read Full Bio
Matthew Perryman Jones (born 1973) is an American singer and songwriter.

Jones began performing in 1997, debuting at Eddie's Attic in Decatur, GA, but he soon relocated to Nashville. In 2000 he released Nowhere Else But Here followed by an EP, For the Road, in 2003. Released in 2006, Throwing Punches in the Dark was produced by Neilson Hubbard (Glen Phillips, Garrison Star) and met with high critical praise. Jones re-teamed with Hubbard for Swallow the Sea, which was released in 2008. His music has found a home on Film and TV with over 30 placements on shows such as Grey's Anatomy, Bones, One Tree Hill, Pretty Liars & Private Practice.

MPJ has shared the stage with Shawn Colvin, Patty Griffin, Paula Cole, as well as being a staple feature in the nationally acclaimed "Ten Out of Tenn. Collective" with fellow artists, Katie Herzig, Erin McCarley, Butterfly Boucher, Andrew Belle and others.

Jones released his third full-length record, Land of the Living, on May 29, 2012.

Jones released The Waking Hours in September 2018.

Website https://www.mpjmusic.com/
Genre not found
Artist not found
Album not found
Search results not found
Song not found