I've been driving
On the highway
That leads to my hometown
All the memories
Buried inside me
I'm diggin' up like treasure in the ground
My father told me
As I grew older
To keep on finding faces in the clouds
Dance with mystery
And as you hold her
She may whisper her secrets through the shroud
And I am listening now
A change is calling out
I can feel it's breath
My fears are falling down
Right to their death
May they rest
We're telling stories
Left in the distance
That touch that longing deep inside
Echoes of Eden
Our cries for freedom
They will lead us to that City glorified
Oh, I don't want to hide
A change is calling out
I can feel it's breath
My fears are falling down
Right to their death
May they rest
Contributed by Kennedy D. Suggest a correction in the comments below.
To comment on specific lyrics,
highlight them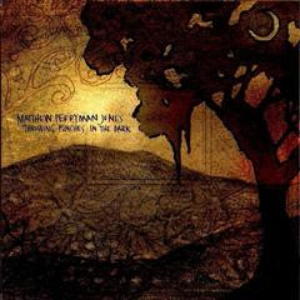 Matthew Perryman Jones (born 1973) is an American singer and songwriter.

Jones began performing in 1997, debuting at Eddie's Attic in Decatur, GA, but he soon relocated to Nashville. In 2000 he released Nowhere Else But Here followed by an EP, For the Road, in 2003. Released in 2006, Throwing Punches in the Dark was produced by Neilson Hubbard (Glen Phillips, Garrison Star) and met with high critical praise. Jones re-teamed with Hubbard for Swallow the Sea, which was released in 2008.
Read Full Bio
Matthew Perryman Jones (born 1973) is an American singer and songwriter.

Jones began performing in 1997, debuting at Eddie's Attic in Decatur, GA, but he soon relocated to Nashville. In 2000 he released Nowhere Else But Here followed by an EP, For the Road, in 2003. Released in 2006, Throwing Punches in the Dark was produced by Neilson Hubbard (Glen Phillips, Garrison Star) and met with high critical praise. Jones re-teamed with Hubbard for Swallow the Sea, which was released in 2008. His music has found a home on Film and TV with over 30 placements on shows such as Grey's Anatomy, Bones, One Tree Hill, Pretty Liars & Private Practice.

MPJ has shared the stage with Shawn Colvin, Patty Griffin, Paula Cole, as well as being a staple feature in the nationally acclaimed "Ten Out of Tenn. Collective" with fellow artists, Katie Herzig, Erin McCarley, Butterfly Boucher, Andrew Belle and others.

Jones released his third full-length record, Land of the Living, on May 29, 2012.

Jones released The Waking Hours in September 2018.

Website https://www.mpjmusic.com/
Genre not found
Artist not found
Album not found
Search results not found
Song not found