Dairy Ashford Bastard
Maxo Kream Lyrics
Sometimes I feel just like a bastard even though I know my pops
I'm a Dairy Ashford bastard 'cause I grew up on that block
See, I was good at shooting Glocks, my pops was good at card scamming
Fuck the cops, they took my pops when he was tryna feed his family
He cheated on my mom a lot, called her a ho, called her a bitch
And then got set up by a thot, they robbed the Rollie off his wrist
They even shot him in his shit, my mama said, "That's what he get"
Yea, my papa was a trick, but he made sure he paid the rent
Could've been divorced my mama, but he stayed up for his kids
Act like they don't love each other, but I knew they really did
'Cause she been wit' em since the struggle, then he moved 'em out the gutter
Even raised my older brother even though the kid ain't his
Respect everything you did, but I ain't respect the way you treat her
Disrespecting mama crib, I lost respect the day you beat her
Used to fight you as a kid, but I got big and whooped your ass
I should've hit you with the stick but used my hands 'cause you my dad
I disrespect you as a kid, and when I did, you whooped my ass
Told the teacher, "Suck my dick", and I got whipped inside the class
Disrespectful, I was bad, but I'm glad you spanked my ass
I'm glad that you're my dad, and I'm thankful for your ass
And that's on everything, 'cause you the one that taught me everything
I love my pops and he my everything
And that's on everything, 'cause you the one that taught me everything
I love my pops and he my everything, everything
Showed me how to fight, wrong from right, and taught me table manners
But he been locked up most my life, so that shit doesn't matter
I had some questions for my pops, the streets gave me the answers
The block became my pops, and I'm a Dairy Ashford bastard
Listen my son, Emeks
Let me start by saying that I'm proud of you, man
You're doing your music, you're focused
But there's a whole lot of things that you still need to know about
As your father, you know, I will always keep telling you the truth
I will always talk to you as much as I know
I'm only telling you this because I love you
And I want you to have a long, and a very fruitful life
I love you, son
Lyrics © Universal Music Publishing Group, Warner Chappell Music, Inc.
Written by: Afolabi Osinulu, Brandon Harris Banks, Emekwanem Biosah, Mike G. Dean

Lyrics Licensed & Provided by LyricFind
To comment on specific lyrics,
highlight them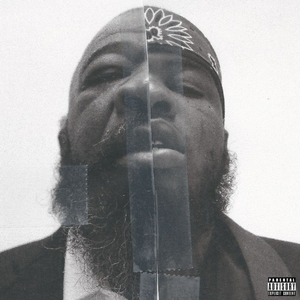 Emekwanem Ogugua Biosah Jr. (born March 29, 1990), better known by his stage name Maxo Kream, is an American rapper and record producer from Alief, Texas. He has released four mixtapes, Retro Card (2012), Quicc Strikes (2013), #Maxo187 (2015), and The Persona Tape (2016). His debut album "Punken" was released in early 2018.
Genre not found
Artist not found
Album not found
Search results not found
Song not found