Hey, hey
Bussdown, what's up? (Hey)
Sit down, pick it up, pick it up, huh, pick it up, huh
Checked off
Fast break, make it back
Maxo
Heard you let them niggas rob you and you still ain't get no get-back, huh (what the fuck?)
I don't get that I kill you for a nick sack, hey (I'll kill yo' ass)
Guns like Halo, Call of Duty get you shipped back
Baby Draco got no kickback, take a Draco to the kick back
Molly tan it look like Sinbad, sellin' Molly off my dispatch
Maxo Jordan, Maxo Kobe, you can't hold me it's a mismatch
Boss persona, that's my feng shui, I got Badu just like Andre
Send my Crips to do a blitz, I get you killed for less than three stacks
Pussy niggas wanna fight but Maxo Kream is not a fighter
Spark that pipe just like a lighter, now your mans a firefighter
Money, murder my desire, I got murderer for hire
Get you higher, Miley Cyrus, Becky, and Lizzie McGuire
Because I'm itchin', I'm itchin', I'm itchin' for that paper
I'm lil' kidding, lil' kidding, I'm 'bout to pull a caper
Finesse 'em out his bricks and I ain't got no calculator
And my Nina got a dick, I jack it off and masturbate her
I'm a old school fool don't make me show my age nigga
I ain't a fuckin' rapper, I'm a fuckin' grave digger
Bitch what's crackin' then? I'm accurate, a long range hitter
Drizzy Drake when shootin' Dracos, makin' hits go Platinum with it
Heard you let them niggas rob you and you still ain't get no get-back, huh (what the fuck?)
I don't get that I kill you for a nick sack, hey (I'll kill yo' ass)
Guns like Halo, Call of Duty get you shipped back
Baby Draco got no kickback, take a Draco to the kick back
Molly tan it look like Sinbad, sellin' Molly off my dispatch
Maxo Jordan, Maxo Kobe, you can't hold me, it's a mismatch
Boss persona, that's my feng shui, I got Badu just like Andre
Send my Crips to do a blitz, I get you killed for less than three stacks
Trigger Maxo, fuck is he? The flyest Crip you ever seen
Big boss lieutenant, Forum Park Crippin', I'm the one that oversee it
Big boss persona, flawless waters, all my diamonds is VVS
Baptized my wrist like holy moly, bust down AP, copped a Rollie
I'm Frank Lucas in chinchilla with a ski mask like Mick Foley
You can't cross me, I'm like A.I. With that choppa, I shoot like Kobe
I keep that nine just like I'm Rondo, euro-steppin' like Ginobili
Lil' niggas ran off with ya daughter and you went and called the police?
Heard you let them niggas rob you and you still ain't get no get-back, huh (what the fuck?)
I don't get that I kill you for a nick sack, hey (I'll kill yo ass)
Guns like Halo, Call of Duty get you shipped back
Baby Draco got no kickback, take a Draco to the kick back
Molly tan it look like Sinbad, sellin' Molly off my dispatch
Maxo Jordan, Maxo Kobe, you can't hold me it's a mismatch
Boss persona, that's my feng shui, I got Badu just like Andre
Send my Crips to do a blitz, I get you killed for less than three stacks
Lyrics © Universal Music Publishing Group, THE ADMINISTRATION MP INC
Written by: Emekwanem Ogugua Biosah Jr., Charles Ryan Smith

Lyrics Licensed & Provided by LyricFind
To comment on specific lyrics,
highlight them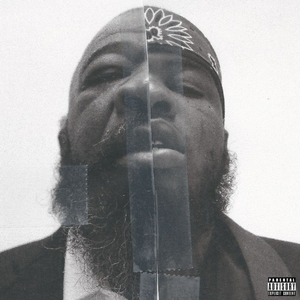 Emekwanem Ogugua Biosah Jr. (born March 29, 1990), better known by his stage name Maxo Kream, is an American rapper and record producer from Alief, Texas. He has released four mixtapes, Retro Card (2012), Quicc Strikes (2013), #Maxo187 (2015), and The Persona Tape (2016). His debut album "Punken" was released in early 2018.
Genre not found
Artist not found
Album not found
Search results not found
Song not found