Remember roaches in my ashtray and roaches in my cereal
Airforce knockoffs with the Gucci print material
Way before the iPhones, Twitter, 'Gram socials
I'm talkin' 'bout nextel chirps and Boost mobiles
Back when the face tatts was for OG killas
Now I'm seein' tear drops on you soundcloud niggas
Remember back when music had content and metaphors
Way before the mumble nonsense and poppin' handlebars
All these rappers junkies talkin' like they dope dealers
One song they scammers, the next song they killers
First time I shot the gun, the neighbors called the peoples
I was watchin' 12 search for shells like Easter
That's around the time they shot my daddy for the Rollie
Round the same time AI lost to Kobe
Platinum FUBU summers, rockin' Iceberg in the winter
Gold bag hermans ain't no Sprewell Spinners
Fuckin' up computers, usin' Limewire, BearShare
Bootleggin', boostin', sellin' CD's at the daycare
Savin' up gwala, bean bag for my stash spot
Momma still ask me how the fuck I get that Xbox
Round the first time I saw my uncle smokin' crack rocks
In The Flinstones, smokin' pebbles like it's Bedrock
'Round the same time my pops was scammin' on that laptop
Still remember when my Uncle Sidney took that headshot
I was tryna get those Jordan 17, deadstocks
Used to hoop dream, pushin' rock on the blacktop
Started home invadin', kickin' combination padlock
Puttin' crack rock in the Figure-4 Leg Lock
I was hella young, watchin' Triple H & Ric Flair
Bust my head open play fightin' with a steel chair
Tryna be a wrestler almost put me in a wheelchair
Thankful for that medicare welfare, hell yeah
Remember roaches in my ashtray and roaches in my cereal
Airforce knockoffs with the Gucci print material
Way before the iPhones, Twitter, 'Gram socials
I'm talkin' 'bout Nextel chirps and Boost mobiles
Back when the face tatts was for OG killas
Now I'm seein' tear drops on you Soundcloud niggas
Remember back when music had content and metaphors
Way before the mumble nonsense and poppin' handlebars
Nowadays I can't even walk in the store
Without these crazy-ass fans and boppin-ass hoes
Back in '04, a hoe said I wouldn't blow
Now every show I go 3 or 4 give me dome
I was up in Vegas at the Mayweather party
Then my momma call me 'bout Hurricane Harvey
Said the house got flooded, water covered up the sofa
Impala, Range Rover, she need me to come over
Nowhere near sober, it was fuckin' up my night
Like, "They gon' be alright. Tomorrow, book a flight"
Book a-, 40 missed calls, she was callin' all night
Said there's no more food and lights and she been fightin' for her life
Told Toby book the plane, I gotta be there by tonight
But all this hurricane rain made the airport cancel flights
I'm like, "What the fuck how?", I'm thinkin' like "Wow"
Prayin' that she don't drown, dear Lord, just get her out
She worked her whole life to move the family out the hood
Just to lose everything she had in the flood
Donald Trump and Red Cross actin' like some hoes
People drownin' in their homes 'cause they couldn't get a boat
Pops got a bad heart, last year he had a stroke
In his bed, off meds, couldn't swim, sink or float
On the roof for three days before rescue by FEMA
12 years later same day as Katrina
If you was in my shoes, you would prolly be stressin'
But sometimes, God, He will bless you with tension
Every day I say my grace because I coulda lost my people
I still got cases, me and my brothers fightin' RICO
600K for the bailbonds people
Another 100K, I pray my lawyer got the cheat code
Organized crime, dope and money launder
5-99 and that's the only offer
Contributed by Chloe D. Suggest a correction in the comments below.
To comment on specific lyrics,
highlight them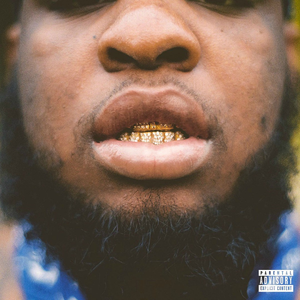 Emekwanem Ogugua Biosah Jr. (born March 29, 1990), better known by his stage name Maxo Kream, is an American rapper and record producer from Alief, Texas. He has released four mixtapes, Retro Card (2012), Quicc Strikes (2013), #Maxo187 (2015), and The Persona Tape (2016). His debut album "Punken" was released in early 2018.
Genre not found
Artist not found
Album not found
Search results not found
Song not found