Break The Silence
McQueen Lyrics
.It's all so tasteful, so they tell us to mask the blame.
Who are we to question, what's been actioned in our name?
We're so elated, we're all open to your change.
Then we see the violence, on our TVs too late.
So save some face and GO!!
We're all disgusted, we're all sickened; still you smile.
But we're forgetting, we have the power to reconcile.
Yeah get the fuck out!
GO!
BREAK THE SILENCE!!
This is our obligation, as promises are broken.
The blood is on your hands too;
Why don't you speak the fuck up?
GO!
BREAK THE SILENCE!!
Writer(s): HAYLEE DEE WESTENRA, MARCELLA LEVY, ANDREW GEORGE DUNCAN

Contributed by Josiah V. Suggest a correction in the comments below.
To comment on specific lyrics,
highlight them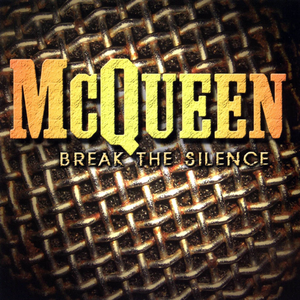 There are at least two artists going by the name McQueen:

1) McQueen are an all female rock group from the English town of Brighton, signed to the independant Newcastle based record label Demolition Reecords.

The band have a history of extensive touring with several headline tours of the UK, and opening for bands such as Aerosmith, Velvet Revolver, Wednesday 13 and WASP

Bigcheese describe the band as playing filthy punk rock.

2) McQueen is a bedroom-pop project from Jonno Klynsmith of Adelaide, Australia.
Genre not found
Artist not found
Album not found
Search results not found
Song not found