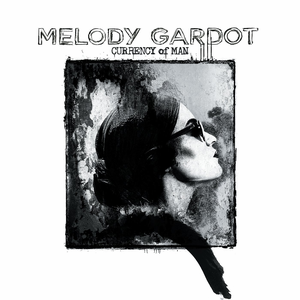 Melody Gardot (b. 1985) is a Grammy-nominated U.S. jazz singer, writer, and musi…
Read Full Bio ↴
Melody Gardot (b. 1985) is a Grammy-nominated U.S. jazz singer, writer, and musician.

Born on the 2nd February 1985 in Philadelphia, Pennsylvania, Gardot took up piano and played as a youngster on the nightclub scene of Philadelphia, influenced by jazz, folk, rock, and pop musics. At the age of nineteen she was a fashion student at the Community College of Philadelphia. While cycling in Philadelphia in November 2003 she was hit by a car whose driver had ignored a red traffic light. In the accident she suffered serious head and spinal injuries, and her pelvis was broken in two places. Because of these severe injuries she was confined to her hospital bed for a year. Her musical beginning was prompted by a tending physician who was concerned with her cognitive impairment as a result of head injury sustained in the accident. He believed that music would help her brain injury improve, as it has been known to show remarkable results in improving people's cognitive ability after such trauma.

Following her doctor's suggestion, Gardot made recordings bedside, while still unable to walk, and eventually released the works as an EP: Some Lessons: The Bedroom Sessions (2005). Gardot's desire to be well, combined with a bit of luck, brought her to the attention of a local radio DJ at the AAA station WXPN (known for launching the careers of artists such as Amos Lee and Norah Jones). Her cognitive powers slowly but surely became pronounced, leading to the independent recording and release of her debut CD, Worrisome Heart, which was reissued in 2007 by Verve records.

Gardot is hypersensitive to light and noise, so wears dark glasses; she also uses a cane to walk. Onstage she requires a special seating unit, and wears a Transcutaneous Electro-Nerve Stimulator, a TENS device, to assist in alleviating her neuralgic muscle pain. Though touring is difficult, she has been performing in major cities on the East Coast of the U.S. to support her recordings. In 2009, working with producer Larry Klein and arranger Vince Mendoza - both known for their work with Joni Mitchell - Gardot followed up her Verve debut with My One and Only Thrill.

In 2012, she released the album The Absence.
Jump to: Overall Meaning ↴ Interesting Facts ↴ Line by Line Meaning ↴
Ooh
Ooh
Preacher man, go tell me
Where his body lies
Sitting down by the river, now, child
Left him there to die
One by one we tumble
One by one we fall
If I had a solution, now, honey
I would fix us all
'Cause I believe in a world
Where we all belong
And I'm so tired of seein'
Every good man gone
Take me to that river
Lay me by his side
Let the water wash me clean, now, honey
Man, don't stole my pride
I have seen the darkness
Lord knows I've seen the light
Don't recall the Lord
Sayin' there's a difference
If you're black or white
'Cause I believe in a world
Where we all belong
And I'm so tired of seein'
Every good man gone
Ooh
Ooh
Ooh
Ooh
Overall Meaning
The song "Preacherman" by Melody Gardot is about the pain and suffering caused by prejudice and discrimination. The preacherman is asked about the whereabouts of a man who was left to die by the river. The lyrics suggest a feeling of hopelessness, as one by one people fall and tumble before ultimately meeting their end. The singer expresses a desire for a solution to the world's problems, but acknowledges that such a solution is not readily available. She believes that everyone should belong in the world, regardless of their skin color, and is upset by the loss of every "good man."
The second verse of the song speaks to the theme of equality in a more direct manner, referencing the darkness and light that the singer has seen. She expresses disbelief that God would differentiate between people based on their race, and reaffirms her belief in a world where everyone belongs. The repeated "ooh" sounds throughout the song create a sense of longing and uncertainty, perhaps reflecting the sentiment that the singer is unsure how to solve society's problems.
Overall, "Preacherman" is a poignant commentary on the pain and injustice that result from discrimination. The desire for equality and belonging is palpable in every line of the song, and the singer appears to be grappling with a sense of despair about the world's problems.
Interesting Facts about "Preacherman":
Interesting Facts
Note: This section uses generative AI, which can be inaccurate.


Line by Line Meaning
Preacher man, go tell me
Asking for information from a preacher
Where his body lies
Wanting to know where someone's body is located
Sitting down by the river, now, child
Relaxing by the river
Left him there to die
Abandoned someone to die by the river
One by one we tumble
We all fall down one by one
One by one we fall
We all have our own struggles and hardships
If I had a solution, now, honey
Wishing for a solution to problems
I would fix us all
Wanting to solve everyone's problems
'Cause I believe in a world
Believing in a better world for all
Where we all belong
Where everyone is accepted and included
And I'm so tired of seein'
Exhausted from witnessing
Every good man gone
Feeling saddened by the loss of good people
Take me to that river
Asking to go to the river
Lay me by his side
Wanting to be near someone
Let the water wash me clean, now, honey
Desiring to be cleansed by the river
Man, don't stole my pride
Asking not to have pride taken away
I have seen the darkness
Experienced dark times
Lord knows I've seen the light
Also experienced good times
Don't recall the Lord
Can't remember hearing from God
Sayin' there's a difference
God never said there was a difference
If you're black or white
Based on skin color
'Cause I believe in a world
Believing in a better world for all
Where we all belong
Where everyone is accepted and included
And I'm so tired of seein'
Exhausted from witnessing
Every good man gone
Feeling saddened by the loss of good people
Lyrics © Peermusic Publishing, Warner Chappell Music, Inc.
Written by: CHARLES STAAB, MELODY GARDOT

Lyrics Licensed & Provided by LyricFind
To comment on or correct specific content,
highlight it
Genre not found
Artist not found
Album not found
Search results not found
Song not found