For Whom the Bell Tolls
Metallica Lyrics
Make his fight on the hill in the early day
Constant chill deep inside
Shouting gun, on they run through the endless grey
On they fight, for the right, yes, but who's to say?
For a hill men would kill, why? They do not know
Stiffened wounds test their pride
Men of five, still alive through the raging glow
Gone insane from the pain that they surely know
For whom the bell tolls
Time marches on
For whom the bell tolls
Take a look to the sky just before you die
It's the last time you will
Blackened roar, massive roar fills the crumbling sky
Shattered goal fills his soul with a ruthless cry
Stranger now are his eyes to this mystery
Hears the silence so loud
Crack of dawn, all is gone except the will to be
Now they see what will be, blinded eyes to see
For whom the bell tolls
Time marches on
For whom the bell tolls
Lyrics © Universal Music Publishing Group, Capitol CMG Publishing
Written by: Clifford Lee Burton, James Alan Hetfield, Lars Ulrich

Lyrics Licensed & Provided by LyricFind
To comment on specific lyrics,
highlight them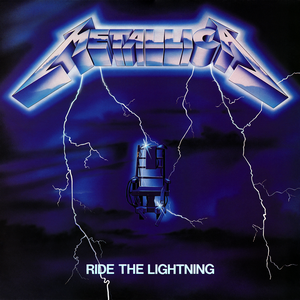 Ernest Hemingway's epic written work about the perils of war through the eyes of those sent into battle to witness it is set to the haunting tones of a chiming bell and then the massive sonic onslaught of Cliff Burton and Lars Ulrich's driving relentless rhythm. And that's just the intro before the manic yet precise riffing of James Hetfield and Kirk Hammett take over.
Genre not found
Artist not found
Album not found
Search results not found
Song not found