Bangkok
Mi6 Lyrics
Here he is
My best friend, standing tall for my affection
Holding on
No one's here, and it's good for my complexion
How sweet it is
Just waking up, and facing acts of desperation
What can it do
To my life, but give him strength in unfamiliar places
Let it go...
So i try,
To comply, when all my mags are in the basement
I'll turn the lights off
And i'll contimplate my next impression through
Not a day goes by, that i still rely, on facing my addictions
You'll never understand, just what it's like,
To compromise, your own safety - and i know
The pressure builds up day by day
It's not real love alone they say
And not much more than i can take
And so i ask - will i lose my sanity
Time will pass - it's only human kind
Not too fast - one more wasted fantasy
So make it last - cause it's my private time
Why should i
Stand aside, revealing all my hiding places
The closet door
Is open wide, it's killing all my concentration
When i fantacize, i try to close my eyes, and think of all positions
Animalistic pleasure, is building pressure, untill the end,
Now i can't breathe - and i know
Somehow i've made it
I'm always frustrated
A model condition
Takes hold of me, and i know
Contributed by Oliver A. Suggest a correction in the comments below.
To comment on specific lyrics,
highlight them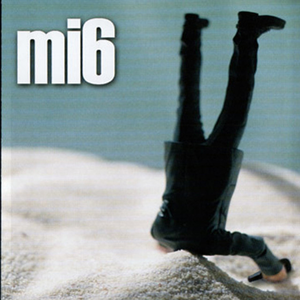 MI6, An explosive four piece pop punk rock band that hails from Lawrence, KS. Their catchy and infectious blend of hard-core and melodic punk mixed together with strong harmonies and high-energy performances gives this band a unique sound and flavor that almost anyone could enjoy. a MIDWEST COAST Punk Rock Sound.

2. The other Mi6 was a political punk band from Willimantic, Conn. in the early 1990s that recorded two EPs on the Vandal Children Records label. Members of that band later went on to play for The Queers and Ready the Jet.
Genre not found
Artist not found
Album not found
Search results not found
Song not found