Uh huh alright
This time I'm gonna do my best to make it right
Can't go on without you by my side
Hold on
Shelter come and rescue me out of this storm
And out of this cold I need someone
Oh why oh lord why why
If you see her
tell her this for me
All I need is
One more chance at love
One more chance at love
(One more)
One more chance at love
One more chance at love
(See)
(One more)
One more chance at love
One more chance at love
(One more)
One more chance at love
(Alright)
One more chance at love
Searching, for that one who is going to make me whole
Help me make these mysteries unfold
Hold on
Lightning about to strike and rain only on me
Hurt so bad sometimes it's hard to breathe
Oh why why
If you see her
Tell her this from me
All I need is
One more chance at love
One more chance at love
(One more)
One more chance at love
One more chance at love
(One more chance for love)
One more chance at love
One more chance at love
(One more)
One more chance at love
One more chance at love
And I will walk around this world to find her
And I don't care what it takes no
Why
I'd sail the seven seas to be near her
And if you happen to see her
See tell her this from me
One more chance at love
(Yeah, yeah)
One more chance at love
(Tell her this for me)
One more chance at love
(Yeah, Yeah)
One more chance at love
One more chance at love
One more chance at love
(Lovin' you)
One more chance at love
(I can't stop)
One more chance at love
(Lovin' you)
One more chance at love
(Yeah one more)
One more chance at love
One more chance at love
(For love)
One more chance at love
One more chance at love
(Yeah I can't stop)
One more chance at love
One more chance at love
(Lovin' you)
One more chance at love
One more chance at love
(I can't stop)
One more chance at love
(Lovin' you)
(Aaow)
One more chance at love
(I can't stop)
One more chance at love
Lyrics © BMG Rights Management, Universal Music Publishing Group
Written by: ROBERT S. KELLY

Lyrics Licensed & Provided by LyricFind
To comment on specific lyrics,
highlight them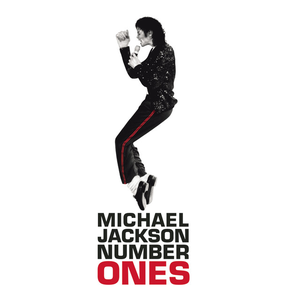 "One More Chance" is a song written by R. Kelly for Michael Jackson on his Number Ones compilation album. It was released as a single on November 20, 2003, reaching #83 in the U.S. and #5 in the UK.

Filming for a video began on November 18, 2003 but was suspended after police raids on Jackson's Neverland Ranch. MTV replaced the video with a video montage sourced from throughout Jackson's
career.
Genre not found
Artist not found
Album not found
Search results not found
Song not found