{Refrain:}
Même si on change, on change d'amour
Y a les femmes qu'on aimera toujours
Des femmes qu'on aime encore
Et qu'on aimera jusqu'à la mort
Des amours qu'on garde comme des grigris
Et que rien ne gomme de nos vies
Des femmes qu'on aime d'amour
Et qu'on aimera jusqu'à toujours
C'est pas parce qu'on s' dit adieu
Qu'on cesse d'aimer
Y a des bouts d' larmes au fond des yeux
Qui arrêtent pas d' pleurer
Y a des baisers
Que des baisers
N'ont jamais effacés
Y a des "je t'aime" qui {x2}
Vont pas à pas
Et qui n'ont pas
Dit leur dernier mot
{au Refrain}
C'est pas parce qu'on change d'avis
Qu'on change d'amour
On court toujours après sa vie
Et le temps qui court
On a rêvé, on a cherché
Mais on n'a pas trouvé
Y a des "je t'aime" qui {x2}
Qui n' s'effacent pas
Et qui n'ont pas
Quitté la photo
{au Refrain}
Des femmes qu'on aime d'amour
Et qu'on aimera jusqu'à toujours
Contributed by Leah H. Suggest a correction in the comments below.
To comment on specific lyrics,
highlight them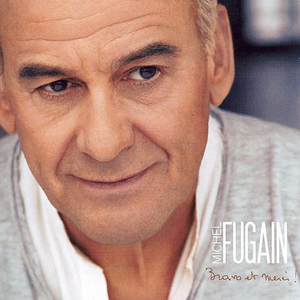 Michel Fugain is a French singer-songwriter who began his songwriting career for others (like Hugues Aufray or Dalida) in the early 1960s and released his first record in 1966. He reached the peak of his popularity with his musical troupe "Big Bazar" in the early 1970s, with a string of major hits including "Une Belle Histoire" and "Fais Comme l'Oiseau", and had never ceased to record since then.
Genre not found
Artist not found
Album not found
Search results not found
Song not found