Ya no te quiero
No quiero nada
Ya estoy cansado de salir por la ventana
Ya no te quiero
No quiero nada
Ya no te extrañes de una fucking revolution
Y si me vuelve a mirar
Y si me vuelve a cegar
Y si me vuelve a salvar
Y si me vuelve a matar
Ya no te quiero
Ya no me espero idealizarte por nada
Ya no te creo
No creo nada
Ya no te extrañes de una fucking revolution
Y si me vuelve a mirar
Y si me vuelve a cegar
Y si me vuelve a salvar
Y si me vuelve a matar
A partir de hoy
Voy a salir del sueño de tu almohada
Voy a salir por fin de vos
Para encontrar mi vida terminada
Y si me vuelve a mirar (No quiero nada)
Y si me vuelve a cegar (Ya no te quiero)
Y si me vuelve a salvar(No quiero nada)
Y si me vuelve a matar(Ya no te quiero)
Contributed by Anna Y. Suggest a correction in the comments below.
To comment on specific lyrics,
highlight them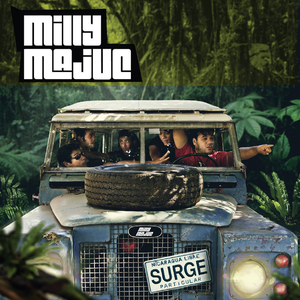 Milly Majuc es una banda nicaragüense fundada en el año 2003 que mezcla los géneros de rock, ska y reggae más los sonidos autóctonos de Nicaragua para crear un género al que ellos denominan Popol Rock.
Genre not found
Artist not found
Album not found
Search results not found
Song not found