When I die I hope to be
A better man than you thought I'd be
It's been hard to make you see
What kind of man I'm tryin' to be
All I ask for you to try
To understand what it means to me
It's not hard to understand why you
Get discouraged all the time
I keep tryin' not to worry, but I
Can't help feelin' lost in you
But I lo--o--o--o--ove you
Love you
And I need you
Time goes by and you'll find
That we'll achieve a love sublime
When I die I hope to be
A better man than you thought I'd be
It's not hard to understand why you
Get discouraged all the time
I keep tryin' not to worry, but I
Can't help feelin' lost in you
'Cause I love you and I want you
'Cause I got to, got to have you
'Cause I, 'cause I need you
When I die I hope to be
A better man than you thought I'd be
Be (the kind of man that you thought I'd)
Lyrics © Universal Music Publishing Group
Written by: CHAD EVERETT GILBERT, CYRUS WILLIAM BOLOOKI, IAN R. GRUSHKA, JORDAN I. PUNDIK, STEPHEN LEE KLEIN

Lyrics Licensed & Provided by LyricFind
To comment on specific lyrics,
highlight them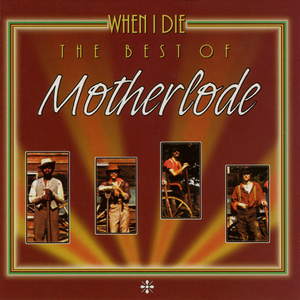 1) William Smith and Steve Kennedy and Smith had been playing together with Eric Mercury and Diane Brooks in a Toronto band called the Soul Searchers that Mercury and Brooks fronted as lead vocalists. After the Soul Searchers broke up, first Kennedy and then Smith joined a group called Grant Smith And The Power which also featured David Clayton Thomas.

They formed Motherlode in 1969 and relocated to Ontario where they struggled and stayed with friends.
Read Full Bio
1) William Smith and Steve Kennedy and Smith had been playing together with Eric Mercury and Diane Brooks in a Toronto band called the Soul Searchers that Mercury and Brooks fronted as lead vocalists. After the Soul Searchers broke up, first Kennedy and then Smith joined a group called Grant Smith And The Power which also featured David Clayton Thomas.

They formed Motherlode in 1969 and relocated to Ontario where they struggled and stayed with friends. They finally got a break following their debut at the Image Club when Mort Ross signed them to Revolver Records that same year.

2) A Swedish metal band from the 1980s
Genre not found
Artist not found
Album not found
Search results not found
Song not found