Every Morning
Moxie Lyrics
Every morning expectations.
What I've left there, on my pillow,
Must be my dreams.
And my mind is a questionmark.
And my heart is pounding.
Every day brings a question
To every person.
Every soul. Every man.
Every woman.
All my life is a precious time.
And my heart is pounding.
I wanna go where you go.
I want to be in your light.
Trying to see you shining.
Being around 'cos you're mesmerizing. And my heart is exploding.
Contributed by Liam T. Suggest a correction in the comments below.
To comment on specific lyrics,
highlight them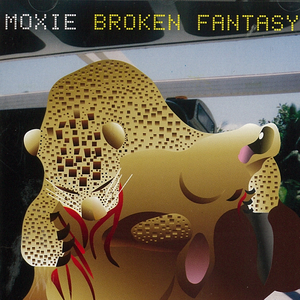 There are at least 6 artists using the name "Moxie":

1. MOXIE
"Moxie are an Alternative Folk band emerging from Traditional Irish music roots."
- https://www.moxiemuso.com/#mox-band-section
Their music has a Traditional Folk mixed with Rock N' Roll feel
Their website can be found here: https://www.moxiemuso.com/



2. London DJ;



3. The Moxie from Houston formed like many other bands: through a facebook courtship, a midnight Taco Cabana outing, and an STD testing session.
Read Full Bio
There are at least 6 artists using the name "Moxie":

1. MOXIE
"Moxie are an Alternative Folk band emerging from Traditional Irish music roots."
- https://www.moxiemuso.com/#mox-band-section
Their music has a Traditional Folk mixed with Rock N' Roll feel
Their website can be found here: https://www.moxiemuso.com/



2. London DJ;



3. The Moxie from Houston formed like many other bands: through a facebook courtship, a midnight Taco Cabana outing, and an STD testing session. Their music could be considered "post-funk," if such a thing existed, and their live shows are worthy of their namesake.

Having just completed a national tour this summer (2007) ranging from Texas to New York to Missouri in the Funkwagen, their airport shuttle bus, this band has "moxified" thousands of unsuspecting citizens and turned (most of) them into fans. They've won every battle of the bands they've EVER played (2), one of the guys shook Chad Smith's hand after a Chili Peppers' concert, and at one show Ratatat totally used their guitar stand. This is the band you've never heard of that you don't want to miss.

Houston's exist on the web at http://www.moxieplease.com, http://moxieplease.blogspot.com, and http//www.myspace.com/moxieplease.



4. San Diego version is at http://www.myspace.com/moxierocksusa



5. MOXIE (막시) is a South Korean female duo formed by Urban Entertainment. Both members were part of the girl group WANNA.B but left before the group's official debut.

Webpage: http://urbanent.co.kr/%EB%A7%89%EC%8B%9C-profile/

6, "Effervescent." "Soulful." "Danceable." When writers try to describe Moxie, they produce bright and passionate adjectives, words that conjure warmth and passion. But the word that seems to stick above all else is "unique." Moxie draws from a wide range of inspiration, collaging the influences of grooves and melodies that span across decades forming together. This crafts a sound that simultaneously evokes the comfort of a classic and the wonder of an entirely new sound. Moxie is made of Rei Kimura's powerful vocals which reminisce of classic soul and blues, Leander Holzapfel's shimmering and dynamic lead guitar voicing colorful chords and bright leads, Daniel Snyder's unbelievably tight grooves which draw jealous looks from metronomes everywhere, and David Cohen's basslines which often blur the line into a lead instrument. Together, their influences blend and swirl, creating a hybrid which truly, unambiguously, sounds of Moxie. Following their debut album, The Fall LP, their second record, Flow of Color was released June 1, 2020.
https://www.moxie-band.com/
Genre not found
Artist not found
Album not found
Search results not found
Song not found