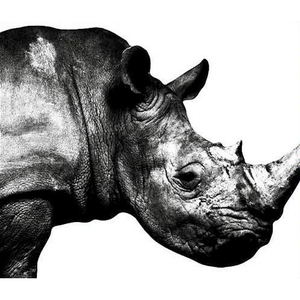 Mr.Children or Misuchiru as they are known to their fans is a famous Japanese po…
Read Full Bio ↴
Mr.Children or Misuchiru as they are known to their fans is a famous Japanese pop/rock group formed in 1989 by Kazutoshi Sakurai, Kenichi Tahara, Keisuke Nakagawa, and Hideya Suzuki.

Mr.Children is one of the most popular bands in Japan. They made their major debut in 1992 with the release of their first album, "EVERYTHING", but it wasn't until one of their singles was used as a drama theme song, like their fourth single "Cross Road", that they started getting noticed. They got their big break in 1994 with the release of their fifth single, "innocent world", which made record sales and earned the Japan Record Award in 1994. Their fourth album, "Atomic Heart", which was released in the same year, is still their top selling album to date. Since then, all their singles have been number one hits in the Oricon charts like "Tomorrow never knows" and "Namonaki-uta", and many of them became million sellers, and they've produced other noteworthy albums.

In 1997, they took a long vacation, and came back to the Japanese music scene the next year with the single "Owari-naki-tabi."

Their sound is essentially a blend of light pop and classic rock. But due to the band's inclination to experiment with various music styles, their sound is constantly evolving. They have delved into various types of rock as well as jazz, blues, folk, country, and dance. Despite this constant change, however, their music has progressed successfully, proving them to be a versatile band that can last.

The main force behind the band is their singer and songwriter, Kazutoshi Sakurai, who composes almost all of their songs. The rest of the band include Kenichi Tahara on guitar, Keisuke Nakagawa on bass, and Hideya Suzuki (Jen) on drums and backing vocals. They also have supporting musicians on keyboards, guitar, brass instruments (trumpet and saxophone), and computer programming for their tours because they usually embellish their recordings.

It must be noted that a good part of what makes Mr.Children's songs unique is Sakurai's remarkable vocal ability. His vocal range is higher than the typical male range, and he sings with a noticeable Western style. Also, it is because he is influenced by the great classic rock artists of the '60s and '70s (in particular, the Beatles and the Rolling Stones) that the band's music usually has a classic rock feel. But being the vocalist of the band doesn't prevent him from sometimes sharing guitar solos with Tahara, or playing them by himself. He also plays the piano and harmonica proficiently.

Tahara and Nakagawa are the quietest members of the group, often choosing to remain in the background when the band appears on TV shows. Jen seems to be the most extroverted member who takes his top off onstage at any opportunity. He also always matches Sakurai's sense of humor. They are all very talented musicians who make vital contributions to the band.

On December 31, 2004, their song "Sign," was again awarded the Japan Record Award, ten years after the first.

Mr. Children has a long-time association with the Toys Factory record label.
Jump to: Overall Meaning ↴ Line by Line Meaning ↴
偶然だね
こんな風に会う度に 君は変わってく
見なれない そのピアスのせいなのかな?
ちょっとだけキレイだよ
彼になる気もなくて
責任などさらさらさ
でもね 少し胸が苦しい
なにげなく なんとなく
他の誰かに君を染められるのが気にかかる
かなりカンの鋭い僕の彼女を
怒らせるのもなにか違ってる
燃えるような恋じゃなく ときめきでもない
でも いつまでも君だけの特別でいたい
本当に手におえないよ 天気予報より嘘つきで
青空の中に映る 調子いい君のあの笑顔
口さえなきゃ誰もが振り向くようなスタイルで
人をその気にするのが上手い
気がつけば いつの間に巻き込まれてる
いつも君のペース だけど楽しくて
昔 野球で鍛えた君の彼氏に
殴られるのもなにか違ってる
それでもね 時々は電話しておいで
昼間でも夜中でも 遠慮はいらない
悲しい出来事に その笑顔を奪われたら
探しに行こう あの日のように
振り向けば 心の隅に君がいて
I want smiling your face いつもそれだけで
投げやりな気持ちが空に消えてくよ
でも"愛してる"とは違ってる
ちっぽけなプライドも遠慮もいらない
束縛やヤキモチはちょっぴりあるけど
燃えるような恋じゃなく ときめきでもない
でもいいじゃない
それもまた一つの Love… Love… Love…
Overall Meaning
The song Love by Mr.Children is about a relationship that isn't quite romantic love but still special in its own way. The lyrics are sung from the perspective of someone who has feelings for someone else but doesn't necessarily want to commit to a relationship. The two meet occasionally and each time the singer notices something different about the other person, possibly due to a new accessory they are wearing such as a piercing.
The singer is attracted to the other person's style and feels jealous at the thought of them being with someone else. However, the relationship isn't passionate, and the singer describes it as more of a special connection. The other person is charismatic and has a way of drawing people towards them, but the singer doesn't feel like they are in love in the traditional sense. They don't want to be tied down or feel obligated to each other.
The song ends on a hopeful note, with the singer expressing their desire to find the other person if they ever lose their smile. The relationship may not be fiery or passionate, but it still holds a special place in the singer's heart.

Line by Line Meaning
偶然だね
It's coincidence that we keep running into each other and every time I see you, you seem different.
こんな風に会う度に 君は変わってく
Every time we meet like this, you seem to change.
見なれない そのピアスのせいなのかな?
Is it because of that unfamiliar piercing that you seem different?
ちょっとだけキレイだよ
You look a little beautiful.
彼になる気もなくて
I have no intentions of becoming your boyfriend.
責任などさらさらさ
Responsibility is not on my mind whatsoever.
でもね 少し胸が苦しい
However, my heart feels a little heavy.
なにげなく なんとなく
For some reason, I am a little concerned about you being colored by someone else.
他の誰かに君を染められるのが気にかかる
I can't help but feel worried about someone else taking advantage of you.
かなりカンの鋭い僕の彼女を
My incredibly perceptive girlfriend
怒らせるのもなにか違ってる
Is also suspicious of something being different.
燃えるような恋じゃなく ときめきでもない
It's not a passionate love, nor a thrilling infatuation.
でも いつまでも君だけの特別でいたい
I just want to keep feeling special for you, forever.
本当に手におえないよ 天気予報より嘘つきで
You're truly unpredictable, even more so than the weatherman.
青空の中に映る 調子いい君のあの笑顔
That smile of yours shining amidst the blue sky
口さえなきゃ誰もが振り向くようなスタイルで
Your style is such that everyone would turn their head, if you'd only speak up.
人をその気にするのが上手い
You're a master at making people want you.
気がつけば いつの間に巻き込まれてる
Before I knew it, I was already sucked into your pace.
いつも君のペース だけど楽しくて
I always follow your lead, and yet it's always enjoyable.
昔 野球で鍛えた君の彼氏に
Your ex-boyfriend, who you met because of baseball's training
殴られるのもなにか違ってる
Was suspicious of something different too.
それでもね 時々は電話しておいで
Nevertheless, please call me once in a while.
昼間でも夜中でも 遠慮はいらない
Anytime, with no hesitation.
悲しい出来事に その笑顔を奪われたら
If a sad event takes away that smile of yours
探しに行こう あの日のように
I'll search for it again, like that day.
振り向けば 心の隅に君がいて
Whenever I turn around, there you are in a corner of my heart
I want smiling your face いつもそれだけで
I just want you to keep smiling, that's all.
投げやりな気持ちが空に消えてくよ
My apathetic feelings disappear into the sky.
でも"愛してる"とは違ってる
But it's different from saying 'I love you'.
ちっぽけなプライドも遠慮もいらない
I don't need my tiny pride or any hesitation.
束縛やヤキモチはちょっぴりあるけど
Although I might get jealous or want to control you a little,
燃えるような恋じゃなく ときめきでもない
It's not a passionate love, nor a thrilling infatuation.
でもいいじゃない
But that's okay too.
それもまた一つの Love... Love... Love...
That's just another expression of love... love... love...
Contributed by Sydney R. Suggest a correction in the comments below.
To comment on or correct specific content,
highlight it
Genre not found
Artist not found
Album not found
Search results not found
Song not found