Jump to: Overall Meaning | Line by Line Meaning
Can you lie next to her
And give her your heart, your heart
As well as your body
And can you lie next to her
And confess your love, your love
As well as your folly
And can you kneel before the king
And say I'm clean, I'm clean
Tell me now, where was my fault
In loving you with my whole heart
Oh tell me now, where was my fault
In loving you with my whole heart
A white blank page and a swelling rage, rage
You did not think when you sent me to the brink, to the brink
You desired my attention but denied my affections, my affections
Tell me now, where was my fault
In loving you with my whole heart
Oh tell me now, where was my fault
In loving you with my whole heart
Lead me to the truth and I will follow you with my whole life
Lead me to the truth and I will follow you with my whole life
Overall Meaning
The lyrics of Mumford & Sons's "White Blank Page" paint the picture of a man who is struggling with his feelings for a woman who may not feel the same way. He asks the listener whether they can lay next to their loved one, both physically and emotionally, and open up their heart and confess their love and mistakes. The song then transitions to the narrator's internal struggle as he expresses his anger towards the woman who he feels has played with his emotions, all while wrestling with his love for her. The final lines, "Lead me to the truth and I will follow you with my whole life," reflect the narrator's desire for resolution and reconciliation in the relationship.
The lyrics of "White Blank Page" are incredibly powerful and emotive, with lead singer Marcus Mumford's intense vocals conveying the raw emotion of the song. At its core, the song deals with universal themes of love, heartbreak, and the search for emotional honesty in relationships. The song's title itself, "White Blank Page," suggests the emptiness and uncertainty the narrator feels in his relationship, and underscores the struggle to find clarity and truth.

Line by Line Meaning
Can you lie next to her
Are you able to lay beside her?
And give her your heart, your heart
Can you emotionally invest in her?
As well as your body
As well as physically being present.
And can you lie next to her
And not feel distant.
And confess your love, your love
Can you cover your share of love for her?
As well as your folly
And admit your faults and imperfections.
And can you kneel before the king
And are you capable of admitting inferiority.
And say I'm clean, I'm clean
And confess to wrongdoing without cover-up.
Tell me now, where was my fault
Can you point out the flaws for me?
In loving you with my whole heart
For passionately loving someone?
Oh tell me now, where was my fault
I am curious to know.
A white blank page and a swelling rage, rage
A blank sheet and intense anger within me.
You did not think when you sent me to the brink, to the brink
You pushed me over the edge, thoughtlessly.
You desired my attention but denied my affections, my affections
You wanted my focus, your feelings ignored mine.
Lead me to the truth and I will follow you with my whole life
Show me the way, and I will sacrifice.
Lyrics © Universal Music Publishing Group
Written by: BENJAMIN WALTER DAVID LOVETT, EDWARD JAMES MILTON DWANE, MARCUS OLIVER JOHNSTONE MUMFORD, WINSTON AUBREY ALADAR MARSHALL

Lyrics Licensed & Provided by LyricFind
To comment on or correct specific content,
highlight it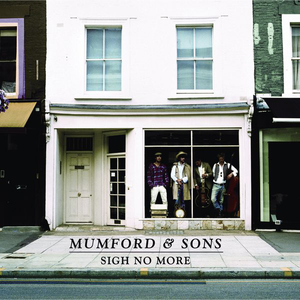 "White Blank Page" is taken from Mumford & Sons' debut EP Lend Me Your Eyes. "White Blank Page" is a wonderfully graceful acoustic affair. Starting out lapping on Nick Drake's, it swells and builds into an opus of atmospheric strings, piano and harmonies that cinematically sound like arriving at some idyllic Scottish island by boat at sunrise. Perfect for anyone whose blood pressure needs lowering.
Genre not found
Artist not found
Album not found
Search results not found
Song not found