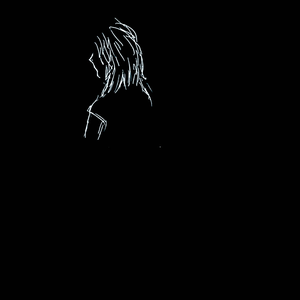 One of the biggest and most influential bands of the Japanese indie rock scene, Number Girl was a quartet hailing from Fukuoka, Japan. Formed in 1995, they gradually gained a following in their hometown, and soon released their first album, School Girl Bye Bye in 1997. The band was later picked up by Toshiba EMI and released their major label debut, School Girl Distortional Addict. Initially somewhat evocative of the Pixies and Sonic Youth, the
Read Full Bio
One of the biggest and most influential bands of the Japanese indie rock scene, Number Girl was a quartet hailing from Fukuoka, Japan. Formed in 1995, they gradually gained a following in their hometown, and soon released their first album, School Girl Bye Bye in 1997. The band was later picked up by Toshiba EMI and released their major label debut, School Girl Distortional Addict. Initially somewhat evocative of the Pixies and Sonic Youth, the band evolved and found themselves creating their own unique mixture of indie rock and traditional Japanese sounds in their subsequent albums, Sappukei and Num-Heavymetallic (both produced by Dave Fridmann.
They disbanded in 2002 when it was announced that bassist Nakao was leaving the band, and the former members moved on to other projects - Mukai and Inazawa formed Zazen Boys. Tabuchi formed Toddle shortly after Number Girl's breakup and joined bloodthirsty butchers as an official member after being a guest guitarist for a number of shows throughout their Kouya Ni Okeru tour in early 2003. Nakao joined Spiral Chord after their original bassist left, and shortly after formed Sloth Love Chunks.
Genre not found
Artist not found
Album not found
Search results not found
Song not found
We have lyrics for these tracks by NUMBER GIRL:



%E6%80%A7%E7%9A%84%E5%B0%91%E5%A5%B3 村の神社の境内で ヤッたあの娘は街に出て 夏大学に入学決定 桃色、青に変わって 裸足の季節がはじまった はじまって は…
Abstract Truth 一升瓶 一升瓶 3本 一升瓶 一升瓶 ・・・答えはない 禅問答 禅問答 YOSHIMURA HIDEKI 禅問答…
Brutal Number Girl 我々は冷凍都市の攻撃を 酒飲んでかわす 諸君と平尾駅の朝6時に 戯れまくり 一九九五年から 自力を信じてます その指令…
DRUNK AFTERNOON 夏が過ぎて 真昼の酩酊 オレは傍観者。都会の中枢 半(はん)冷たく午後の風はふわふわと 窓から風景にあいさつ 町に生きる…
DRUNKEN HEARTED 第一章 路上 午後23時30分 しとしとふるよ 雨ってやつは 路上 人の雨 夜を生きる俺 つまり意見は無用ノ介 街角から…
Eight Beater アツレキすれちがう心と心 衝動4TRACKに流し込んで酩酊する俺は 君よりはイカれていない。 〜〜オレ、5秒でグラスを空…
I Don't Know おーい!! あの娘の本当 オレは知らない あの娘のうそを オレは知らない I don't know あの娘はひとり マ…
IGGY POP FAN CLUB 君は家猫娘だった この部屋でいつも寝ころんで 俺のこの部屋に入り込む夕陽に映る 君の顔見とれてた俺はまさに赤色のエレジー…
mini grammer ついで 飲んで またついで おれは 一枚 シャツをぬいだ くりかえされる同じ話 何度も笑って うなづいて 誰かの大げさ…
OMOIDE IN MY HEAD ねむらずに朝が来て ふらつきながら帰る 誰もいない電車の中を 朝日が白昼夢色に染める ああ制服の少女よ 気が狂いそうな青…
Ooatari no Kisetsu 学生通りは 夕暮れの中に浮かぶ 喧騒に瞬間のボーイミーツガールがいっぱい 暑く・長いインディアンサマーはそろそろ終わりを…
SAMURAI 鋭く研ぎすまされた カタナのような あの娘の言葉 狂ったあの娘はうそだらけ 居合いで俺を斬りつけける ジャスタライク サ…
Sasu-You 刺さってる 入ってる ぬかるんでる 笑ってる 刺すYOU TOURIMA 辻斬り 刺さってる 入ってる 深くずぶって…
Sentimental Kanshou Eのコードが疾走を続ける うすむらさき色の午後は夕陽に向かって突っ走る 雨がしとしと降りはじめたよ すりがらすになっちま…
September Girlfriend 路上。さすらっていた君と俺は夕暮れ族 あのころの君と俺が描いた 青春群像 俺は 忘れないんだろう この 夕陽のにおいと赤…
SUPER YOUNG ボリューム全開でサク裂するノイズの中で 僕達は青春の息吹きを感じている。 ありふれた希望や夢をありふれた幻メツに すりか…
TATTOOあり 右肩 イレズミ 明け方 残像 黒っぽいTシャツを脱いだときはもう朝焼け。 照らされるイレズミはハートの模様だったかな?…
Toumei Shoujo 赤いキセツ 到来告げて 今・俺の前にある 軋轢は加速して風景 記憶・妄想に変わる 気づいたら俺はなんとなく夏だった 赫い…
URBAN GUITAR SAYONARA HEY 敵多い? 歯が立たん 攻撃ならやる意味ない さすらってる 行き倒れに街はなんの感傷もない メルカトル図法によって…
Young Girl Seventeen Sexually Knowing 夕暮れまでどれくらい? 空の色はUFOを見たことがある 君は歩いていた 赤の中へすーっと。 赤の中へすーっと。 家猫娘は…
ZEGEN VS UNDERCOVER ヤバイさらにやばい バリヤバ 笑う さらに笑う あきらめて 知らん オレは知らん傍観者 見えん 実に見えん 殺風景 ZE…
Zegen vs. Undercover ヤバイ さらにやばい バリヤバ 笑う さらに笑う あきらめて ZEGEN(女衒)が暗躍して 街が色 JORO(女郎)と…
センチメンタル過剰 Eのコードが疾走を続ける うすむらさき色の午後は夕陽に向かって突っ走る 雨がしとしと降りはじめたよ すりがらすになっちま…
タッチ 触れることを恐れた アイツは 臆病風吹かしながら 勝ち誇ったような顔して街頭に存在 熱病におかされた俺は部屋の中で高い熱…
大あたりの季節 学生通りは 夕暮れの中に浮かぶ 喧騒に瞬間のボーイミーツガールがいっぱい 暑く・長いインディアンサマーはそろそろ終わりを…
裸足の季節 妄想都市は今日もオレを待っていた すれちがう人 ニットのセットのそのふくらみが もうそんなキセツ 終わりの季節 俺は眼鏡…
透明少女 One, two, three, four 赤いキセツ 到来告げて 今 俺の前にある 軋轢は加速して風景 記憶 妄想に…

The lyrics can frequently be found in the comments below, by filtering for lyric videos or browsing the comments in the different videos below.