soy
piedra en el camino
rodando
contra mi destino
soy luz
de mi esperanza
luchando
se vence y se alcanza
mi vida
no es como se ve y eee
a pulso tuve que aprender
si quieres
no quedarte atrás
pelea con la sociedad
con sentimiento kike
siento
todo a mi manera
el mundo
es como yo quiera
vive a tu menera
la vida es
solo un camino
hacia el final
solo un camino
hacia el final
vive a tu manera
la vida es
vive vive a tu manera
la vida es como quieras
toma con calma
pero sin temer ah
el tapete rojo
camina a tu antojo
yo te lo aseguro
nunca tendrás despojo
vive a tu menera
la vida es
solo un camino
hacia el final
sólo un camino
hacia el final
vive a tu manera
la vida es
y no que no no que no no que no no que no no
no te quedes afuera
y vive a tu manera
la vida
y como quieras
esa chica que va caminando
tiene su tumbao
lo tiene lo tiene
pero no camina de lao
vive a tu manera
la vida es
sólo un camino
hacia el final
solo un camino
hacia el final
vive a tu manera
la vida es
Contributed by Jonathan J. Suggest a correction in the comments below.
To comment on specific lyrics,
highlight them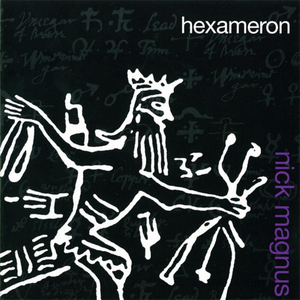 Nick Magnus is a keyboardist and a composer, long time collaborator of legendary guitarist of Genesis, Steve Hackett. He played on his most successful albums like Defector and Spectral Mornings, using rich atmospheric synth and piano textures combining it with tasty yet virtuoso playing. His solo albums Hexameron and Children of Another God are in similar vein, featuring many musicians including Steve Hackett and his brother John, and a singer of Hackett's band, Pete Hicks.
Genre not found
Artist not found
Album not found
Search results not found
Song not found