Underneath It All
No Doubt Lyrics
There's times where I want something more
Someone more like me
There's times when this dress rehearsal
Seems incomplete
But, you see the colors in me like no one else
And behind your dark glasses you're
You're something else
You're really lovely
Underneath it all
You want to love me
Underneath it all
I'm really lucky
Underneath it all
You're really lovely
You know some real bad tricks
And you need some discipline
But, lately you've been trying real hard
And giving me your best
And, you give me the most gorgeous sleep
That I've ever had
And when it's really bad
I guess it's not that bad
You're really lovely
Underneath it all
You want to love me
Underneath it all
I'm really lucky
Underneath it all
You're really lovely
So many moons that we have seen
Stumbling back next to me
I've seen right through and underneath
And you make me better
I've seen right through and underneath
And you make me better
Better better
You are my real Prince Charmin'
Like the heat from the fire
You were always burnin'
And each time you're around
My body keeps callin
For your touch
Your kisses and your sweet romancin'
There's an underside to you
that this here woman that adore
Aside from your temper
Everything is secure
You're good for me, baby
of that, I'm sure
Over and over again
I want more
You've used up all your coupons
And all you've got left is me
And somehow I'm full of forgiveness
I guess it's meant to be
You're really lovely
Underneath it all
You want to love me
Underneath it all
I'm really lucky
Underneath it all
You're really lovely
You're really lovely
Underneath it all
You want to love me
Underneath it all
I'm really lovely
Underneath it all
And you're really lovely
Lyrics © Peermusic Publishing, Kobalt Music Publishing Ltd., WORDS & MUSIC A DIV OF BIG DEAL MUSIC LLC
Written by: Gwen Stefani, Dave Stewart

Lyrics Licensed & Provided by LyricFind
To comment on specific lyrics,
highlight them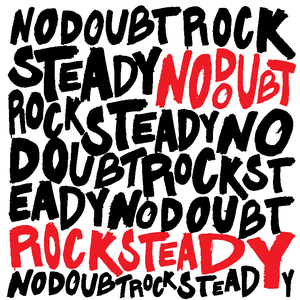 "Underneath It All" is a song written by Gwen Stefani and Dave Stewart for No Doubt's fifth album "Rock Steady." The song features reggae production and guest vocals from DJ Lady Saw. It received mixed reviews from pop music critics.

"Underneath It All" was released as the album's third single in mid-2002. It became No Doubt's highest charting American single, but was less successful elsewhere. The song won a Grammy Award for Best Pop Performance by a Duo or Group with Vocal at the 46th Grammy Awards.
Genre not found
Artist not found
Album not found
Search results not found
Song not found