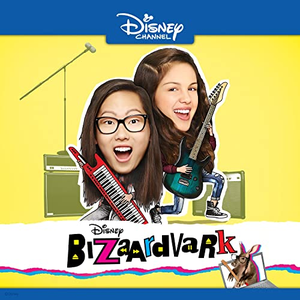 Olivia Isabel Rodrigo is an American singer, songwriter, and actress. She gained…
Read Full Bio ↴
Olivia Isabel Rodrigo is an American singer, songwriter, and actress. She gained recognition with her lead roles on the Disney television programs Bizaardvark and High School Musical: The Musical: The Series. After signing with Geffen and Interscope Records, Rodrigo released her debut single "drivers license" in 2021, which broke various records and became one of the best-selling songs of the year, propelling her to mainstream fame. She followed it up with the singles "deja vu" and "good 4 u".

Rodrigo's debut studio album, SOUR, topped the charts globally and was met with widespread critical acclaim. She is nominated in seven categories at the 64th Annual Grammy Awards, including Best New Artist, Album of the Year for SOUR, Record of the Year, and Song of the Year for "drivers license". Time named her the 2021 Entertainer of the Year and Billboard named her the 2022 Woman of the Year.

Rodrigo signed with Interscope Records and Geffen Records in 2020. She negotiated the record deal to secure for herself ownership of the masters of her music. On January 8, 2021, she released her debut single, "drivers license", which she co-wrote with producer Dan Nigro. Within the week of its release, "drivers license" was critically acclaimed, and broke Spotify's record twice for most daily streams ever for a non-holiday song with over 15.7 million global streams on January 11 and over 17 million global streams the next day. It went on to break another Spotify record for the first song in history to hit 80 million streams in 7 days. The song debuted at number one on Billboard Hot 100 and reached number one in numerous other countries. Rodrigo stated in an interview that "It's been the absolute craziest week of my life ... My entire life just, like, shifted in an instant."

On April 1, 2021, Rodrigo released her follow-up single, "deja vu", which debuted at number eight on the Billboard Hot 100, making her the first artist to debut their first two releases in the top 10 of the Hot 100. The third single preceding her debut album, "good 4 u", followed on May 14, 2021, and became her second single to debut at number one on the Hot 100. SOUR, her debut studio album, was released on May 21, 2021, to critical acclaim. Charlie Gunn of The Forty-Five called it "the greatest coming-of-age album since early Taylor Swift or Lorde". Slate's Chris Molanphy said its first three singles alone established Rodrigo's "early status as Gen-Z's most versatile new artist". According to Clash critic Robin Murray, Rodrigo is regarded as one of Generation Z's finest artists, while Variety dubbed her "the Voice of her Generation" in its cover story of Rodrigo. SOUR debuted at number one on the Billboard 200 chart and spent a total of five weeks at the spot, becoming the longest-reigning number-one album by a female artist in 2021.

In June 2021, Rodrigo premiered SOUR Prom, a prom-themed concert film on YouTube. On December 6, 2021, Rodrigo announced a world tour, including tour stops in the United States, Canada, and Europe. Three days later, she was named Entertainer of the Year by Time. In an Instagram post on December 24, 2021, Rodrigo uploaded a snippet of a Christmas song called "The Bels" that she wrote and recorded at age five. According to Billboard, Rodrigo closed 2021 as the best-selling singles artist worldwide, placing eight songs on the year-end Global 200 chart, including "drivers license" at number four, "good 4 u" at number nine, and "Deja Vu" at number 27. In the US and UK, SOUR was respectively the third and fourth best-selling album of 2021. SOUR and "drivers license" were also respectively Spotify's most streamed album and song globally. The International Federation of the Phonographic Industry (IFPI) ranked Rodrigo as the tenth best-selling artist of 2021 and SOUR as the second best-selling album of 2021.

On February 17, 2022, Rodrigo announced and released the trailer of her Disney+ documentary film 'Olivia Rodrigo: driving home 2 u', which was released on March 25, 2022.

Rodrigo cites Taylor Swift and Lorde as her idols and main musical inspirations, and also dubbed herself Swift's biggest fan "in the whole world". She dubs The White Stripes band member Jack White her "hero of all heroes". Her other influences include Alanis Morissette, Kacey Musgraves, Fiona Apple, St. Vincent, Cardi B, Gwen Stefani, and Avril Lavigne.
Jump to: Overall Meaning ↴ Line by Line Meaning ↴
You've gotta love the haters
Who criticize your art
Do everything they tell you
Because they're really smart
"Hey, Paige, touch up your lips"
Thank you for the makeup tips
"Yo, Frankie, you look weak"
Check out my brand new physique
You've gotta love the haters
And all their helpful words
They'll make you super gorgeous
So you don't look absurd
"Boo, Frankie, you can't sing"
I'll auto tune everything
"There's no action, I'm so bored"
Here's a robot ovеrlord
You've gotta love the hatеrs
They tell you when you stink
They give you all the answers
So you don't have to think
"Pop is awful
How 'bout some good ol' country tunes?"
Now we've got a fiddle player
And this guy with spoons
"Country music? I say heck no!"
How about some awesome techno?
So what do you think? Have we gotten greater?
This guy says, "Girls stink!"
We're dudes now
You've gotta love the haters
(Gotta love the haters)
You've gotta love the haters
You've gotta love the haters
You've gotta love the haters
You've gotta love the haters
Overall Meaning
The lyrics to Olivia Rodrigo's song "Love the Haters" are satirical and sarcastic, highlighting the ironic notion of embracing criticism from haters. The song emphasizes the idea that haters, who constantly criticize and belittle others, may actually believe they have the superior insight and intelligence to offer helpful advice.
The first verse conveys the message that haters claim they know what is best for an artist's work. It suggests that artists should comply with their critiques because these haters perceive themselves as knowledgeable. The sarcastic tone is evident in lines like "Do everything they tell you, because they're really smart."
The second verse further mocks the haters' suggestions and their nonsensical demands. The lyrics humorously depict interactions with haters offering superficial beauty advice on lip touch-up and physique improvement. The artist sarcastically accepts the haters' criticism by saying they will autotune their voice and even bring in a robot overlord.
The final verse highlights the absurdity of the haters' input, specifically focusing on their contradictory opinions. They criticize pop music and suggest country music, which is then rejected in favor of techno. The song suggests that haters constantly change their opinions and preferences, making their criticism pointless.
Ultimately, the song implies that the actions and suggestions of haters are not worth taking seriously. It satirizes the idea of seeking validation and changing oneself based on the opinions of those who constantly criticize.

Line by Line Meaning
You've gotta love the haters
It's important to appreciate and embrace the people who criticize you
Who criticize your art
Those who judge and comment on your artistic work
Do everything they tell you
Follow their advice and instructions carefully
Because they're really smart
Because they possess significant intelligence and wisdom
"Hey, Paige, touch up your lips"
Someone suggests Paige to enhance her lip appearance
Thank you for the makeup tips
Appreciating the advice given about applying makeup
"Yo, Frankie, you look weak"
Frankie receives a critique about appearing physically frail
Check out my brand new physique
Showcasing a newly developed and improved physical form
And all their helpful words
Acknowledging the assistance found in their words
They'll make you super gorgeous
Their input will enhance your attractiveness significantly
So you don't look absurd
To avoid appearing ridiculous or out of place
"Boo, Frankie, you can't sing"
Someone expresses disapproval of Frankie's singing ability
I'll auto tune everything
Using auto-tuning software to modify and fix vocal performance
"There's no action, I'm so bored"
Complaining about the absence of excitement or entertainment
Here's a robot overlord
Introducing a superior and controlling robotic leader
They tell you when you stink
They inform you when your performance or work is unsatisfactory
They give you all the answers
Providing you with solutions and responses to your queries
So you don't have to think
Relieving you from the need to consider and ponder
"Pop is awful
Expressing disdain towards pop music
How 'bout some good ol' country tunes?"
Suggesting the preference for traditional country music
Now we've got a fiddle player
Introducing a musician who plays the fiddle
And this guy with spoons
And featuring another musician who uses spoons as an instrument
"Country music? I say heck no!"
Rejecting the idea of embracing country music
How about some awesome techno?
Proposing the adoption of exciting and energetic techno music
So what do you think? Have we gotten greater?
Asking for opinions on whether they have improved or progressed
This guy says, "Girls stink!"
A male individual expresses negativity towards females
We're dudes now
Identifying as males rather than females
You've gotta love the haters
Reiterating the importance of embracing and appreciating critics
(Gotta love the haters)
A repeated emphasis on loving the haters
You've gotta love the haters
Continuing to emphasize the need to love and appreciate critics
You've gotta love the haters
Further reinforcing the idea of loving and embracing critics
You've gotta love the haters
Continuing to assert the importance of loving and appreciating critics
You've gotta love the haters
Reiterating the need to love and embrace critics
Lyrics © O/B/O APRA AMCOS

Lyrics Licensed & Provided by LyricFind
To comment on or correct specific content,
highlight it
Genre not found
Artist not found
Album not found
Search results not found
Song not found