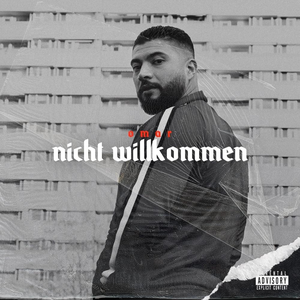 There are at least six acts by the name of Omar:

1. Omar is a UK soul ar…
Read Full Bio ↴
There are at least six acts by the name of Omar:

1. Omar is a UK soul artist of Chinese, African and Indo-Jamaican descent. Born Omar Lye-Fook (1969) in Canterbury England, Omar has been making albums since the early 1990s and his work is often compared to Stevie Wonder's work of the 1970s. After the lukewarm US sales for the LP "For Pleasure," subsequent Omar releases were only available as pricey imports. Now Omar releases his own recordings, tours the UK often, occasionally making brief tours in the US. He is often highly regarded by his US contemporaries such as Erykah Badu, Jill Scott, Common, and Stevie Wonder.
There's Nothing Like This (1990)
Music (1992)
For Pleasure (1994)
This is Not a Love Song (1997)
Best By Far (2000)
Sing, (If You Want It) (2006)
The Man (2013)
http://www.omarmusic.net

2. Omar Akram is the son of a United Nations diplomat, Omar Akram spent many of his early years traveling the world, soaking up the musical traditions of such exotic locales as Afghanistan, Cuba, France, and the Czech Republic.
By the age of 14, he was considered a piano prodigy. In his late teens, he discovered the boundary-pushing sounds of Jean Michel Jarre (France), Kitaro (Japan), and Vangelis (Greece), and began to absorb their independent musical influences. At the same time, Omar Akram remained intrigued by such classical composers as Bach and Mozart, and used much of their thematic coherence, comprehensible structure, and clear rhythmic control to craft his own original compositions.

3. Omar is a two-piece punk band rooted in Philadelphia, PA. They released a CD titled "I'm Not Mad, I'm Just Mad That You're Mad" in April 2010.
http://omar.bandcamp.com

4. Omar is an Italian singer.

5. Omar is an Uruguayan duo of DJs and producers formed by Ignacio Benedetti & Pablo Bonilla.

6. Omar was a British punk band.
http://www.myspace.com/omarband
Intro
Omar Lyrics
Jump to: Overall Meaning ↴ Interesting Facts ↴ Line by Line Meaning ↴
I need, I need you
I want, I want you
Three days my eye's turning blue
My head, my mind, it turns to you
Ella, ella me dijo
Toma este vino
Baila tanto, baila tan bien
Ella, ella me dijo
Tome este vino
Baila tanto, baila tan bien
I need, I need you
I want, I want you
Drank too much
I really hate myself
Two cars race down the hill
Swerve quick, loose steering wheel
Turn it off
My shit don't work at all
I'm close to help my fall
But please don't take away my soul
Soul
Soul
Overall Meaning
Omar-S's song Intro is a melancholic track that explores the emotions of longing and desire. The lyrics express an intense yearning for someone, with the repetition of "I need, I need you, I want, I want you" emphasizing the desperation of this longing. The lines "Three days my eye's turning blue, my head, my mind, it turns to you" suggest that the singer has been consumed by thoughts of their crush for an extended period of time, to the point where it is affecting their physical and mental health.
The song also contains a Spanish interlude, where a woman tells the singer to "Take this wine, dance so much, dance so well." This interlude adds a layer of mystery to the song, as it is unclear who this woman is or what her relationship with the singer is. The use of Spanish also serves to add some exoticism and intrigue to the lyrics.
The second half of the song takes a darker turn, with the singer expressing self-loathing after drinking too much. The lines "I'm close to help my fall, but please don't take away my soul" suggest that the singer is battling inner demons, and is afraid of losing their spiritual essence. The use of the word "Soul" as the final word of the song reinforces this idea, and adds a sense of finality to the track.
Interesting facts about the song:
Interesting Facts
Note: This section uses generative AI, which can be inaccurate.


Line by Line Meaning
I need, I need you
I am dependent on you, I crave your presence and attention
I want, I want you
I desire your love and affection
Three days my eye's turning blue
I have been struggling and suffering for three days
My head, my mind, it turns to you
My thoughts and emotions are consumed by thoughts of you
Ella, ella me dijo
She, she told me
Toma este vino
Take this wine
Baila tanto, baila tan bien
Dance so much, dance so well
Drank too much
I consumed too much alcohol
I really hate myself
I have a strong feeling of self-loathing
Two cars race down the hill
There are two cars racing down a steep slope
Swerve quick, loose steering wheel
One of the cars makes a sudden turn due to a malfunctioning steering wheel
Turn it off
I want to shut off my mind
My shit don't work at all
I am mentally and emotionally drained and unable to function
I'm close to help my fall
I am on the verge of a mental breakdown
But please don't take away my soul
Despite my struggles, I still hope to keep a sense of myself and my inner essence
Soul
My inner being, my true self
Lyrics © O/B/O APRA AMCOS
Written by: Omar Velasco

Lyrics Licensed & Provided by LyricFind
To comment on or correct specific content,
highlight it
Genre not found
Artist not found
Album not found
Search results not found
Song not found