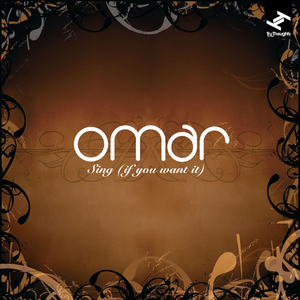 There are at least six acts by the name of Omar:

1. Omar is a UK soul ar…
Read Full Bio ↴
There are at least six acts by the name of Omar:

1. Omar is a UK soul artist of Chinese, African and Indo-Jamaican descent. Born Omar Lye-Fook (1969) in Canterbury England, Omar has been making albums since the early 1990s and his work is often compared to Stevie Wonder's work of the 1970s. After the lukewarm US sales for the LP "For Pleasure," subsequent Omar releases were only available as pricey imports. Now Omar releases his own recordings, tours the UK often, occasionally making brief tours in the US. He is often highly regarded by his US contemporaries such as Erykah Badu, Jill Scott, Common, and Stevie Wonder.
There's Nothing Like This (1990)
Music (1992)
For Pleasure (1994)
This is Not a Love Song (1997)
Best By Far (2000)
Sing, (If You Want It) (2006)
The Man (2013)
http://www.omarmusic.net

2. Omar Akram is the son of a United Nations diplomat, Omar Akram spent many of his early years traveling the world, soaking up the musical traditions of such exotic locales as Afghanistan, Cuba, France, and the Czech Republic.
By the age of 14, he was considered a piano prodigy. In his late teens, he discovered the boundary-pushing sounds of Jean Michel Jarre (France), Kitaro (Japan), and Vangelis (Greece), and began to absorb their independent musical influences. At the same time, Omar Akram remained intrigued by such classical composers as Bach and Mozart, and used much of their thematic coherence, comprehensible structure, and clear rhythmic control to craft his own original compositions.

3. Omar is a two-piece punk band rooted in Philadelphia, PA. They released a CD titled "I'm Not Mad, I'm Just Mad That You're Mad" in April 2010.
http://omar.bandcamp.com

4. Omar is an Italian singer.

5. Omar is an Uruguayan duo of DJs and producers formed by Ignacio Benedetti & Pablo Bonilla.

6. Omar was a British punk band.
http://www.myspace.com/omarband
It's So...
Omar Lyrics
Jump to: Overall Meaning ↴ Interesting Facts ↴ Line by Line Meaning ↴
I can see the light that shines on me, I know it glows
Everybody has a thing inside but some don′t know
Reach into the sky and hold on tight and don't let go
′Cause it's so, love reggae beat, 'cause it′s so
Love a hip hop beat, ′cause it's so
Don′t you back, chat me 'cause it′s so
Oh, my body sighs and moans and groans into my veins
Way into the night I can be heard giving thanks for these things
We can dance all night as we rock and we sway as music plays
Every day or night nothing new but to do as we dance and we play
'Cause it′s so, love reggae beat, 'cause it's so
Love a hip hop beat, ′cause it′s so
Don't you back, chat me ′cause it's so
Lady says to me, she wants to know and feel the plan
Once you smile at me thats it, wow, wow then I′m your man
'Cause it′s so, love reggae beat, 'cause it's so
Love a hip hop beat, ′cause it′s so
Don't you back, chat me ′cause it's so
Overall Meaning
The lyrics of Omar's song "It's So..." reflect a sense of positivity and the pursuit of joy through music. From the beginning, the singer acknowledges the light that shines on him and declares that music is within everyone's heart, even those who may not recognize it. The chorus of the song repeats the phrase "′cause it's so," emphasizing the power and importance of music in our lives. The lyrics also reflect the physical and emotional reactions to music, describing how it can make our bodies sigh and moan, and how it can bring people together to dance and sway.
The song's bridge speaks of a lady who is looking for a connection, and once the singer smiles at her, he becomes her man. It adds an element of romanticism to the song, as it implies that music can facilitate connections between people.
Overall, "It's So..." sends a message of joy, connection and positivity through the universal language of music. It encourages us to dance, to hold on tight, and to let music guide us through life.
Interesting Facts:
Interesting Facts
Note: This section uses generative AI, which can be inaccurate.


Line by Line Meaning
I can see the light that shines on me, I know it glows
I am aware of the positive energy surrounding me and I am grateful for it
Everybody has a thing inside but some don′t know
Everyone has a unique quality within them, but not everyone is aware of it
Reach into the sky and hold on tight and don't let go
Reach for your goals and ambitions and hold on tightly to them, never letting go
′Cause it's so, love reggae beat, 'cause it′s so
I love the reggae beat in the music because it makes me feel good
Love a hip hop beat, ′cause it's so
I also love the hip hop beat in the music because it makes me feel good
Don′t you back, chat me 'cause it′s so
Don't doubt me or talk negatively about me because I am confident in myself and my abilities
Oh, my body sighs and moans and groans into my veins
I feel the music so deeply that it moves me physically, emotionally and spiritually
Way into the night I can be heard giving thanks for these things
I express gratitude for the blessings in my life, especially through music
We can dance all night as we rock and we sway as music plays
We can enjoy ourselves by dancing and moving to the rhythm of the music
Every day or night nothing new but to do as we dance and we play
There's nothing new to do today or tonight except to dance and have fun
Lady says to me, she wants to know and feel the plan
A lady wants to understand my intentions and goals
Once you smile at me that′s it, wow, wow then I′m your man
If a woman smiles at me, I feel an instant connection that could lead to a romantic relationship
Writer(s): Omar Christopher Hammer, Duncan Mackay, Nichol David Thomson, Jim Hunt

Contributed by Lila S. Suggest a correction in the comments below.
To comment on or correct specific content,
highlight it
Genre not found
Artist not found
Album not found
Search results not found
Song not found