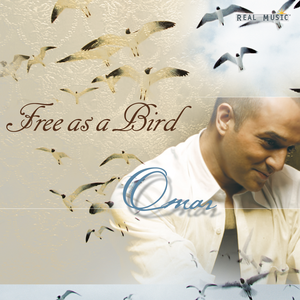 There are at least six acts by the name of Omar:

1. Omar is a UK soul ar…
Read Full Bio ↴
There are at least six acts by the name of Omar:

1. Omar is a UK soul artist of Chinese, African and Indo-Jamaican descent. Born Omar Lye-Fook (1969) in Canterbury England, Omar has been making albums since the early 1990s and his work is often compared to Stevie Wonder's work of the 1970s. After the lukewarm US sales for the LP "For Pleasure," subsequent Omar releases were only available as pricey imports. Now Omar releases his own recordings, tours the UK often, occasionally making brief tours in the US. He is often highly regarded by his US contemporaries such as Erykah Badu, Jill Scott, Common, and Stevie Wonder.
There's Nothing Like This (1990)
Music (1992)
For Pleasure (1994)
This is Not a Love Song (1997)
Best By Far (2000)
Sing, (If You Want It) (2006)
The Man (2013)
http://www.omarmusic.net

2. Omar Akram is the son of a United Nations diplomat, Omar Akram spent many of his early years traveling the world, soaking up the musical traditions of such exotic locales as Afghanistan, Cuba, France, and the Czech Republic.
By the age of 14, he was considered a piano prodigy. In his late teens, he discovered the boundary-pushing sounds of Jean Michel Jarre (France), Kitaro (Japan), and Vangelis (Greece), and began to absorb their independent musical influences. At the same time, Omar Akram remained intrigued by such classical composers as Bach and Mozart, and used much of their thematic coherence, comprehensible structure, and clear rhythmic control to craft his own original compositions.

3. Omar is a two-piece punk band rooted in Philadelphia, PA. They released a CD titled "I'm Not Mad, I'm Just Mad That You're Mad" in April 2010.
http://omar.bandcamp.com

4. Omar is an Italian singer.

5. Omar is an Uruguayan duo of DJs and producers formed by Ignacio Benedetti & Pablo Bonilla.

6. Omar was a British punk band.
http://www.myspace.com/omarband
Passage Into Midnight
Omar Lyrics
Jump to: Overall Meaning ↴ Interesting Facts ↴
(instrumental song)
Overall Meaning
As this particular song is instrumental, there are no actual lyrics to interpret. However, the absence of lyrics does not mean the absence of meaning. The title itself, "Passage into Midnight," sets a mood or tone of darkness and mystery. The music seems to have a slow and somber quality, perhaps signaling a sense of contemplation or melancholy. The various instruments employed create a haunting atmosphere that suggests a journey, both physical and metaphorical.
The use of instrumentation in the piece is quite interesting. The composition features an acoustic guitar, a piano, and a string section, among other elements. The interplay between these sounds is beautiful and creates a layered texture that suggests an ethereal, otherworldly quality. The use of minor chords and slow, deliberate tempos also contributes to this sense of otherness, creating an almost hypnotic effect.
One possible interpretation of the song's themes could be the idea of surrender or submission. The slow, deliberate pace of the piece, coupled with the mournful quality of the instruments, could suggest a giving in to something greater. The "passage" could be seen as a metaphor for a threshold or a turning point, a moment of transition from one state of being to another.
Overall, "Passage into Midnight" is a beautiful and evocative instrumental composition that showcases Omar's skill as a composer and his ability to create deep atmospheres through sound.
Some interesting facts about "Passage into Midnight" might include:
Interesting Facts
Note: This section uses generative AI, which can be inaccurate.


Contributed by Liliana V. Suggest a correction in the comments below.
To comment on or correct specific content,
highlight it
Genre not found
Artist not found
Album not found
Search results not found
Song not found