Stylin
Omar Lyrics
I can see that you're cool, got something I want
I want to be down with anything you're selling now, now
You give me palpitations
Make your move, time to prove, show me what you've got
I can see you're ready when you're on the spot like now, now
You give me palpitations
Girl, your styling, that's your appeal
You're making me wild and that's how I feel
Wanna get near you every day
And do things to you in every way
Every day you seem to come my way
Making waves with all your jazzy moves
And what a price to pay, loving you this way
There's nothing else to say, sink or swim is what we do
Baby please, can't you see it's not all my fault?
I can't be myself when you're around me, baby, wow, wow
You give me palpitations
We can be anything that our hearts desire
Moving with the universe, we can inspire love, love
You give me inspiration
Girl, your styling, that's your appeal
You're making me wild and that's how I feel
Wanna get near you every day
And do things to you in every way
I'm loving you and the things you do
Makes it easier for me to say, oh yeah
If I need to prove my love for you is true
Baby, sink swim or float, you can meet me at the shore, yeah
This is Omar, Angie Stone and Omar
This is Omar, Angie Stone and Omar
Lyrics © Universal Music Publishing Group, Kobalt Music Publishing Ltd.
Written by: ANGIE STONE

Lyrics Licensed & Provided by LyricFind
To comment on specific lyrics,
highlight them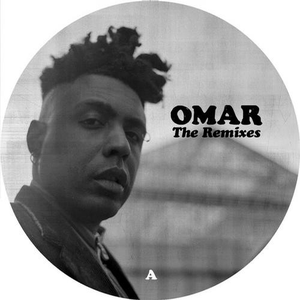 Stylin (Triad's 118bpm Remix)
There are at least six acts by the name of Omar:

1. Omar is a UK soul artist of Chinese, African and Indo-Jamaican descent. Born Omar Lye-Fook (1969) in Canterbury England, Omar has been making albums since the early 1990s and his work is often compared to Stevie Wonder's work of the 1970s. After the lukewarm US sales for the LP "For Pleasure," subsequent Omar releases were only available as pricey imports. Now Omar releases his own recordings, tours the UK often, occasionally making brief tours in the US.
Read Full Bio
There are at least six acts by the name of Omar:

1. Omar is a UK soul artist of Chinese, African and Indo-Jamaican descent. Born Omar Lye-Fook (1969) in Canterbury England, Omar has been making albums since the early 1990s and his work is often compared to Stevie Wonder's work of the 1970s. After the lukewarm US sales for the LP "For Pleasure," subsequent Omar releases were only available as pricey imports. Now Omar releases his own recordings, tours the UK often, occasionally making brief tours in the US. He is often highly regarded by his US contemporaries such as Erykah Badu, Jill Scott, Common, and Stevie Wonder.
There's Nothing Like This (1990)
Music (1992)
For Pleasure (1994)
This is Not a Love Song (1997)
Best By Far (2000)
Sing, (If You Want It) (2006)
The Man (2013)
http://www.omarmusic.net

2. Omar Akram is the son of a United Nations diplomat, Omar Akram spent many of his early years traveling the world, soaking up the musical traditions of such exotic locales as Afghanistan, Cuba, France, and the Czech Republic.
By the age of 14, he was considered a piano prodigy. In his late teens, he discovered the boundary-pushing sounds of Jean Michel Jarre (France), Kitaro (Japan), and Vangelis (Greece), and began to absorb their independent musical influences. At the same time, Omar Akram remained intrigued by such classical composers as Bach and Mozart, and used much of their thematic coherence, comprehensible structure, and clear rhythmic control to craft his own original compositions.

3. Omar is a two-piece punk band rooted in Philadelphia, PA. They released a CD titled "I'm Not Mad, I'm Just Mad That You're Mad" in April 2010.
http://omar.bandcamp.com

4. Omar is an Italian singer.

5. Omar is an Uruguayan duo of DJs and producers formed by Ignacio Benedetti & Pablo Bonilla.

6. Omar was a British punk band.
http://www.myspace.com/omarband
Genre not found
Artist not found
Album not found
Search results not found
Song not found