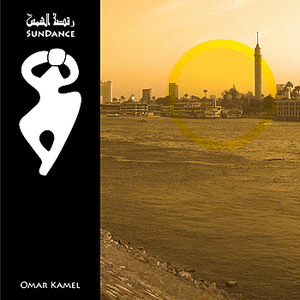 Omar Kamel works as a writer, a musician, a freelance video director, graphic designer, and photographer.

Omar is now preparing to release his first album of Arabic songs, provisionally titled 'Mamnou3 El Initizar'. The tracklist so far includes the tracks 'Shafshaq', 'El Wa7sh El Motamadin', 'Be3eed', 'Ghali', 'Tadrib', and a few other tracks :)

Previous to this, Omar has released Shabaka, Egypt's first electronic music album - created with Yanni Giovannos
Read Full Bio
Omar Kamel works as a writer, a musician, a freelance video director, graphic designer, and photographer.

Omar is now preparing to release his first album of Arabic songs, provisionally titled 'Mamnou3 El Initizar'. The tracklist so far includes the tracks 'Shafshaq', 'El Wa7sh El Motamadin', 'Be3eed', 'Ghali', 'Tadrib', and a few other tracks :)

Previous to this, Omar has released Shabaka, Egypt's first electronic music album - created with Yanni Giovannos, as well as SunDance & Moonrise - two albums of dancy fusion instrumentals co-produced by Keti Sharif. Omar has also released two online collections - the freely downloadable electronic album titled "A Fish Called Valis" (under the name The Pink Beam Consortium) and "SeptiC", and album of English Rock/Pop/Alternative tracks (under the bandname GoldFish Euphoria).

Omar has done work in social awareness and is also the owner and developer of Egypt Art Link (at http://www.egyptartlink.com) a website designed to serve as a hub for Egyptian artists and artists working with or interested in Egyptian artists. He is currently working on various musical projects as well as developing scripts for television & cinema productions.
Genre not found
Artist not found
Album not found
Search results not found
Song not found