Puppet On a String
Opio Lyrics
[20 second conversation to open]
[Opio]
Interplanetary verses unsanitary
Just hurry in my Amazon from Panama to Paraguay
Dare I say my words is a jungle
Where the air you breathe is thick with humidity (Can't you see?)
Sweatin out your inner demons in my vicinity
The he, myth-defyin giant, sleep with the enemy
In the industry, end up in the jaws of death
Clutch his fuck up the set like a heart attack
Hard to react, I'm pimpin Todd Shaw "Mack"
That's why all y'all lack the fundamentals essential
To black market idealogy, don't try and follow me
I wiffle and dodge 'em then I shuffle off to Buffalo
Never know, where Op'll hop up in the truck and go
Puffin Golden State bombada from Arcada
Alligator green, salamander sticky
She tried to plant a hickie on Pretty Tony
Only if she knew the repercussions
I tried to lend her some enlighenment (but)
She was frightened by it
More inspired by desire and Myer's rum (hmm)
Firewater consumption got her mind numb
5 months, time's up, now she back to square one
Still goin in circles, it's a miracle
To some others it's a shame why they suffocate to strain
I'm not a puppet on a string..
[ad lib convo]
[sample scratched: "Once again in your dimension"]
Contributed by Henry H. Suggest a correction in the comments below.
To comment on specific lyrics,
highlight them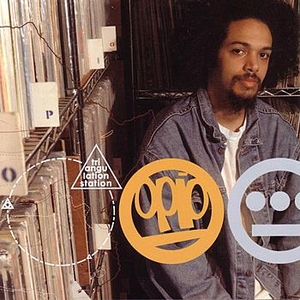 Opio Lindsey, known by his stage name, Opio, (born: 1975), is a member of the four-member, Oakland-based underground rap group, Souls of Mischief, and the eight-member, underground hip hop collective, Hieroglyphics.

Opio has appeared on all four Souls of Mischief albums, [all three] Hieroglyphics studio albums, and released his solo debut, Triangulation Station, in February, 2005 on the Hieroglyphics' own independent label, Hieroglyphics Imperium Recordings.
Read Full Bio
Opio Lindsey, known by his stage name, Opio, (born: 1975), is a member of the four-member, Oakland-based underground rap group, Souls of Mischief, and the eight-member, underground hip hop collective, Hieroglyphics.

Opio has appeared on all four Souls of Mischief albums, [all three] Hieroglyphics studio albums, and released his solo debut, Triangulation Station, in February, 2005 on the Hieroglyphics' own independent label, Hieroglyphics Imperium Recordings.One of his songs was on a heirocast episode called "Grassy Knoll" where he raps along with Planet Asia. - Wikipedia
Genre not found
Artist not found
Album not found
Search results not found
Song not found