Take My Chances
Opio Lyrics
[Opio]
Yeah... take my chances
[Chorus: Opio]
I think I'll take my chances
And roll the dice, roll the dice, before tonight
I think I'll take my chances
And roll the dice, roll the dice, control my life
I think I'll take my chances
And roll the dice, roll the dice, I'm so precise
I think I'll take my chances
And roll the dice, roll the dice, I'm cold as ice
[Opio]
My uncle spoke to me, said you're still a young man
Don't get stuck with your dick in the sand, stick to your plans
Fuckin with my syndicate, went to Japan
Touch mics like a chingy chick, then you get slammed
In Repungee, speak in different tongues, but we still understand
That I'm sick, make 'em flip in the stands
Could be a drug what it's feelin like, the energy man
Can't get enough of this shit, got the spike and rubber bands
It's a muh'fucker in this life, I'm right I'm bubblin
It's right from the begin, the light comes from within
Trust my instincts, not the government
Try to get me with the nightsticks, cuff me and give me 10
To 15, I'm emceeing steer clear of felonies
Ride with this melody, you will remember me
Though +Arrested+ my +Development+ I'm not from 'Tennessee'
Infinity, we can achieve, yes indeed
[Chorus]
[Opio]
Sharin my gift, a paradigm shift
Cause it's good for you baby like asparagus tips
Bear witness to perilous pitfalls of strip malls
Devoid of culture, I advance like a soldier
Eyes in the back of my head, past present future
Alive in the secular realm, but just passin through it
Undefeated by coercion and deceit
Or the murder in the street, I just firmly plant my feet
In the dirt man my soil while they thirst for the spoils
Then and now it's all about chaos and turmoil
As the wizard burn sage, I see the information age
Mislead, sendin visionary minds astray
In search of the crystal ball against the laws of nature
Confined to prison walls of your own creation
They over on the wrong side of adjacent
I don't fear death or the unknown, shake 'em
[instrumental to end]
Contributed by Bentley L. Suggest a correction in the comments below.
To comment on specific lyrics,
highlight them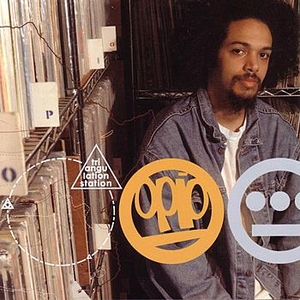 Opio Lindsey, known by his stage name, Opio, (born: 1975), is a member of the four-member, Oakland-based underground rap group, Souls of Mischief, and the eight-member, underground hip hop collective, Hieroglyphics.

Opio has appeared on all four Souls of Mischief albums, [all three] Hieroglyphics studio albums, and released his solo debut, Triangulation Station, in February, 2005 on the Hieroglyphics' own independent label, Hieroglyphics Imperium Recordings.
Read Full Bio
Opio Lindsey, known by his stage name, Opio, (born: 1975), is a member of the four-member, Oakland-based underground rap group, Souls of Mischief, and the eight-member, underground hip hop collective, Hieroglyphics.

Opio has appeared on all four Souls of Mischief albums, [all three] Hieroglyphics studio albums, and released his solo debut, Triangulation Station, in February, 2005 on the Hieroglyphics' own independent label, Hieroglyphics Imperium Recordings.One of his songs was on a heirocast episode called "Grassy Knoll" where he raps along with Planet Asia. - Wikipedia
Genre not found
Artist not found
Album not found
Search results not found
Song not found