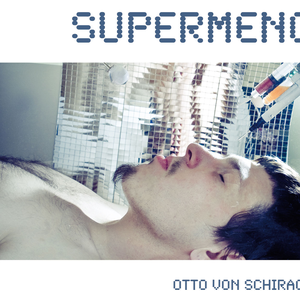 Otto von Schirach is an IDM and breakcore artist from Miami, Florida of Cuban/German descent. His style is more sporadic and noisy than other artists in the genre, and his visual aesthetic leans on the heavy metal side rather than electronic.

He has released most of his work on the Schematic and Beta Bodega labels, and was featured in the 2002 documentary Electro Dziska. Most recently he worked and went on tour with Skinny Puppy and produced a remix for Miss Kittin.
Genre not found
Artist not found
Album not found
Search results not found
Song not found
We have lyrics for 'Gravitron' by these artists:



Au Revoir Simone Well I'm not the person when you've had enough. And I'm…



We have lyrics for these tracks by Otto von Schirach:



Breathe the Beat Shake your, shake your body and breathe to the beat feel…
Dance Like a Hoe Dans als een hoer Dans als een hoer Dans als een hoer Dan…
The Blob Zombie, blob, dope, agh Zombie, blob, cotton candy, dope Zom…
Ultimate Universe The creator is the most Otto man master of the universe,…

The lyrics can frequently be found in the comments below, by filtering for lyric videos or browsing the comments in the different videos below.