Poems
Don't sit by river
Aren't there to be picked up by poets who pass
To find them on bank
And I'm
Not built to deliver
When stepping stone love in need
Of a bridge or a plank
Youth
The stream so much wider
Thought you could slow down the flow
If you drank and you drank
Middle age
Still unable to find her
The words on the stone that you skimmed
So heavy it sank
The ripple
Hesitation creates
The unposted poem with message
So clear yet so blank
Love will come
Not to he who just waits
For mouthing from bank side seems safer
Than living in tank
Thoughts
We understand were preserved
Rotted and quickly moved on
To a less cluttered bed
Rust
Somethoughts never deserved
But treated no different to ones
You kept in your head
Couldn't master me a classical piece
My brain's well oiled buts it's never been greased
Popular but not fighting for seats
Pays the rent but never the lease
Never classed as a work of art
Unlikely with the slowest of starts
Good progress if he ever tok part
Schooldays when you live by your heart
Those
Strong and able to survive
And so at the expense
Of fiction and art
Dissolve
Unnoticed to sea
As time eats the evidence left
That we even took part
Poems
Don't sit by river
Writer(s): PAUL HEATON, SCOTT SHIELDS, MARTIN SLATTERY

Contributed by David H. Suggest a correction in the comments below.
To comment on specific lyrics,
highlight them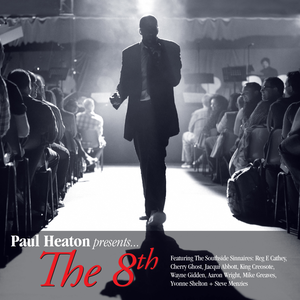 Paul David Heaton (born May 9, 1962) is an English born singer and songwriter. He was a member of The Beautiful South, and a former member of indie band The Housemartins, who disbanded in 1988.

Paul Heaton formed The Housemartins in the early 1980s. The Housemartins released a number of singles and two studio albums, London 0 Hull 4 and The People Who Grinned Themselves to Death. Their most famous hit was an a-capella version of the Isley Brothers' Caravan of Love, which was a Christmas number one in the UK.
Read Full Bio
Paul David Heaton (born May 9, 1962) is an English born singer and songwriter. He was a member of The Beautiful South, and a former member of indie band The Housemartins, who disbanded in 1988.

Paul Heaton formed The Housemartins in the early 1980s. The Housemartins released a number of singles and two studio albums, London 0 Hull 4 and The People Who Grinned Themselves to Death. Their most famous hit was an a-capella version of the Isley Brothers' Caravan of Love, which was a Christmas number one in the UK.

In 1988, Paul Heaton formed The Beautiful South from the ashes of The Housemartins. The Beautiful South released two top ten singles, Song for Whoever and You Keep It All In, which featured Irish singer Briana Corrigan on vocals. In 1989, the band released an album "Welcome to the Beautiful South" by which time Corrigan had joined the band as a full time member. The band's biggest success to date is the release of the single "A Little Time" in 1991. It reached number 1 on the charts. In 1993 the band released their third album, "0898 Beautiful South".

In 1994, Briana Corrigan left the band and a new female vocalist, Jacqui Abbott, was brought in. During the recording of the band's fourth album "Miaow", Heaton was increasingly irritated with the band and at one time told them to get their act together or he would leave. "Miaow" is some of Heaton's most depressing songwriting (only their fifth studio album, "Blue Is The Colour", is considered sadder). Heaton was going through a break-up with his girlfriend and other problems at the time. After the release of Miaow's third single, "Prettiest Eyes", the record company was worried about the band's sales, so they proposed a greatest hits release to save the band. Heaton hated the idea as he was trying to keep the band as far away from mainstream as possible, but nevertheless, "Carry on up the Charts" was released in December 1994 and it sold overwhelmingly, going platinum and becoming one of the biggest selling albums of all time in the UK.

The band returned to form a number one album, "Blue Is the Colour". Their sixth album, "Quench", also hit the top spot. In 2000, after the release of "Painting It Red", Jacqui Abbott left the band to care for her son. A second compilation album, "Solid Bronze", was released and two more studio albums with a new female vocalist, Alison Wheeler. The first, Gaze, became the first Beautiful South album to fail to reach the top 10, and the band were then dropped by Mercury Records.

The following year (2004), newly signed to Sony, they released the curiously named covers album Goldiggas, Headnodders and Pholk Songs, an eclectic album that featured the Beautiful South's unique take on a wide variety of tracks by the like of ELO, Blue Öyster Cult, John Travolta and Olivia Newton-John, S Club 7, and Rufus Wainwright. Again, despite considerable publicity and promotional TV appearances, the album failed to make the top 10.

2006 saw the release of yet another album of new material, "Superbi." Reviews were generally positive. "Superbi" has more of an alt-country sound (plenty of slide guitar, for example) than previous Beautiful South releases. The album maintains the band's trademark eccentricity, however, featuring a dobro on one song.

On the ITV documentary music series Faith & Music screened 29th October 2006, Paul talks openly and honestly about his atheism and his battle with alcoholism.

Heaton is the father of two daughters, although he has never married.

www.paulheatonmusic.co.uk
Genre not found
Artist not found
Album not found
Search results not found
Song not found