How to Make Gravy
Paul Kelly Lyrics
Hello Dan, it's Joe here, I hope you're keeping well
It's the 21st of December, and now they're ringing the last bells
If I get good behaviour, I'll be out of here by July
Won't you kiss my kids on Christmas Day
Please don't let 'em cry for me
I guess the brothers are driving down from Queensland
And Stella's flying in from the coast
They say it's gonna be a hundred degrees, even more maybe
But that won't stop the roast
Who's gonna make the gravy now?
I bet it won't taste the same
Just add flour, salt, a little red wine
And don't forget a dollop of tomato sauce for sweetness and that extra tang
And give my love to Angus and to Frank and Dolly
Tell 'em all I'm sorry I screwed up this time
And look after Rita, I'll be thinking of her early Christmas morning
When I'm standing in line
I hear Mary's got a new boyfriend, I hope he can hold his own
Do you remember the last one?
What was his name again?
Just a little too much cologne
And Roger, you know I'm even gonna miss Roger
'Cause there's sure as hell no one in here I want to fight
Oh praise the Baby Jesus, have a Merry Christmas
I'm really gonna miss it, all the treasure and the trash
And later in the evening, I can just imagine
You'll put on Junior Murvin and push the tables back
And you'll dance with Rita, I know you really like her
Just don't hold her too close
Oh brother please don't stab me in the back
I didn't mean to say that, it's just my mind it plays up
Multiplies each matter, turns imagination into fact
You know I love her badly, she's the one to save me
I'm gonna make some gravy, I'm gonna taste the fat
Tell her that I'm sorry, yeah I love her badly
Tell 'em all I'm sorry
And kiss the sleepy children for me
You know one of these days, I'll be making gravy
I'll be making plenty, I'm gonna pay 'em all back
Lyrics © Sony/ATV Music Publishing LLC
Written by: Paul Maurice Kelly

Lyrics Licensed & Provided by LyricFind
To comment on specific lyrics,
highlight them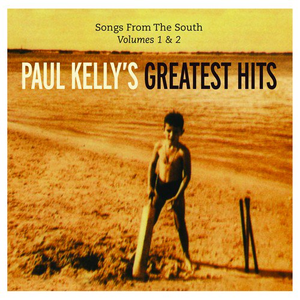 There are at least nine artists with the name Paul Kelly:
1) an Australian singer-songwriter
2) an American film and TV composer
3) an American soul singer & songwriter
4) an Irish folk singer and songwriter
5) a member of British bands Birdie and East Village
6) a member of English rock band Northern Uproar
7) an English multi-instrumentalist for The Islanders
8) an American bass player
9) a member of The Martial Arts, BMX Bandits and How to Swim
Read Full Bio
There are at least nine artists with the name Paul Kelly:
1) an Australian singer-songwriter
2) an American film and TV composer
3) an American soul singer & songwriter
4) an Irish folk singer and songwriter
5) a member of British bands Birdie and East Village
6) a member of English rock band Northern Uproar
7) an English multi-instrumentalist for The Islanders
8) an American bass player
9) a member of The Martial Arts, BMX Bandits and How to Swim

1) Paul Kelly is an Australian singer-songwriter, based in Melbourne, and widely considered as an icon of Australian music. He has released music under his own name and as Paul Kelly and the Messengers, Paul Kelly and the Coloured Girls, and Paul Kelly and the Stormwater Boys. His output has ranged from bluegrass to studio-oriented dub reggae, but his core output comfortably straddles folk, rock, and even some country. His lyrics, simply and laconically voiced, have managed to speak to Australian experiences and history perhaps more broadly and directly than any other artist.

2) Paul Kelly is an American composer based in New York City. He is the talent that brings music to the world of film, TV, and advertising. He has been sought after by renowned directors, like Oliver Stone, for his blockbuster films, Savages, Any Given Sunday, Comandante and Oscar-Nominated short film Everything In This Country Must. Glowing reviews that Kelly has received, can be seen in the following from Thom Jurek, Soundings in Film, who say, "His moving sound constructions are full of emotions and moods — not all of them pleasant — and his takes on funk, rock, and blues are not journeyman, but those of a musician who takes these art forms seriously and seeks to represent them accurately in his utterances. Kelly may be a sketcher, but his sketches stand on their own outside the realm of the image," and Frank O. Gutch Jr, Evolution In Film, who give glowing context to the work of Kelly in the following, "Paul Kelly knows what music is. He knows that it can be a setup, a climax, or an anticlimax. He knows the value of music applied to other media. More than that, he knows music. Not at all unlike a classical composer or even the rock band which plays beyond the fringe, he creates music for a reason."
Visit http://paulkelly.com for more information.

3) Paul Kelly (born Paul Laurence Dunbar Kelly in Overtown, Miami, Florida, USA on 19 June 1940) is an American Soul singer, musician and producer. He is best known for the song "Stealing in the Name of the Lord", which was a hit in 1970. And in 1974 another hit with "Hooked, Hogtied & Collared" from the album with the same title. He also wrote "Personally", which has been widely-covered, and was a hit for soul singer Jackie Moore, as well as country singers Karla Bonoff and Ronnie McDowell. Other songs have been covered by gospel artists, including The Mighty Clouds Of Joy and The Staple Singers.

4) Paul Kelly (born 1957 in Dublin) is an Irish folk singer and songwriter. He has played Irish traditional music, bluegrass and country, and is equally at home in a variety of different styles of music.

5) Paul Kelly is a British member of Birdie and East Village

6) Paul Kelly is a member of English rock band Northern Uproar

7) Paul Kelly is an English multi-instrumentalist for The Islanders

8) Paul Kelly is an American bass player

9) a member of The Martial Arts, BMX Bandits and How to Swim
Genre not found
Artist not found
Album not found
Search results not found
Song not found